The AODocs Smartbar is a Google Chrome extension that brings AODocs features directly into your Google Drive, Gmail and Google editor.
Important: 
- You need to install the AODocs Smartbar. Learn more: Install the AODocs Smartbar.
- The AODocs Smartbar is available only for the Chrome browser. Read more about Google Chrome extensions.
You can use AODocs features from different interfaces:
---
Use the AODocs Smartbar from your Google Drive interface
 Create and access your libraries
Note: If you try to access a library from a different domain, you must switch the domain in the Smartbar extension.
Learn more: AODocs Smartbar multi-domain usage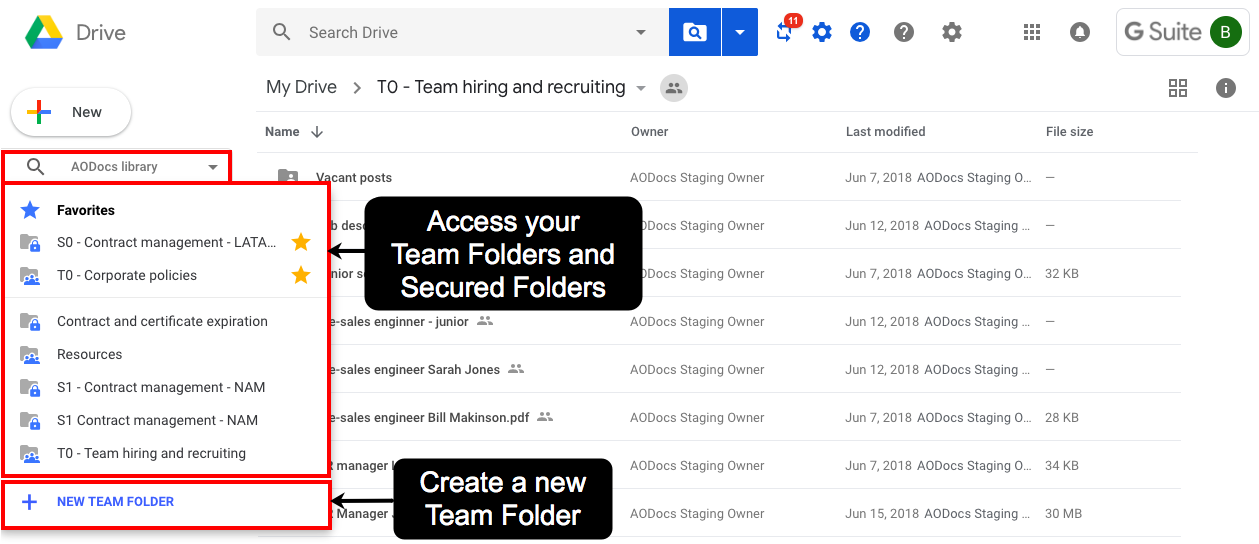 Configure your library through the Security center
Apply security options




Learn more:

Grant access permissions




Learn more:

Configure advanced features




Learn more: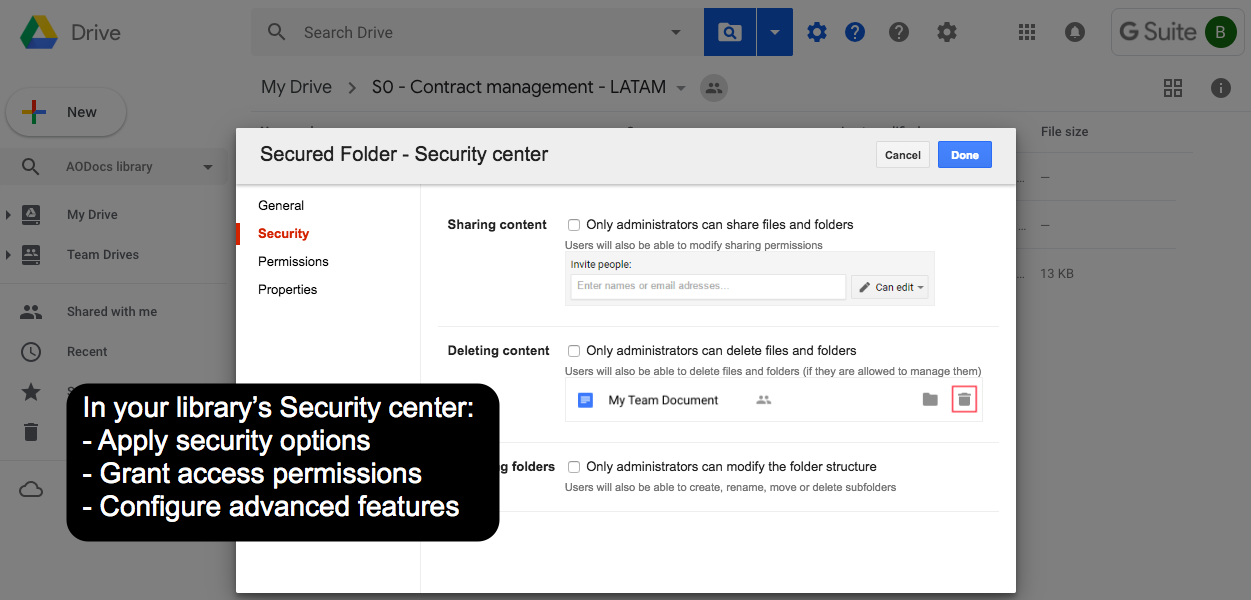 Manage your files and folders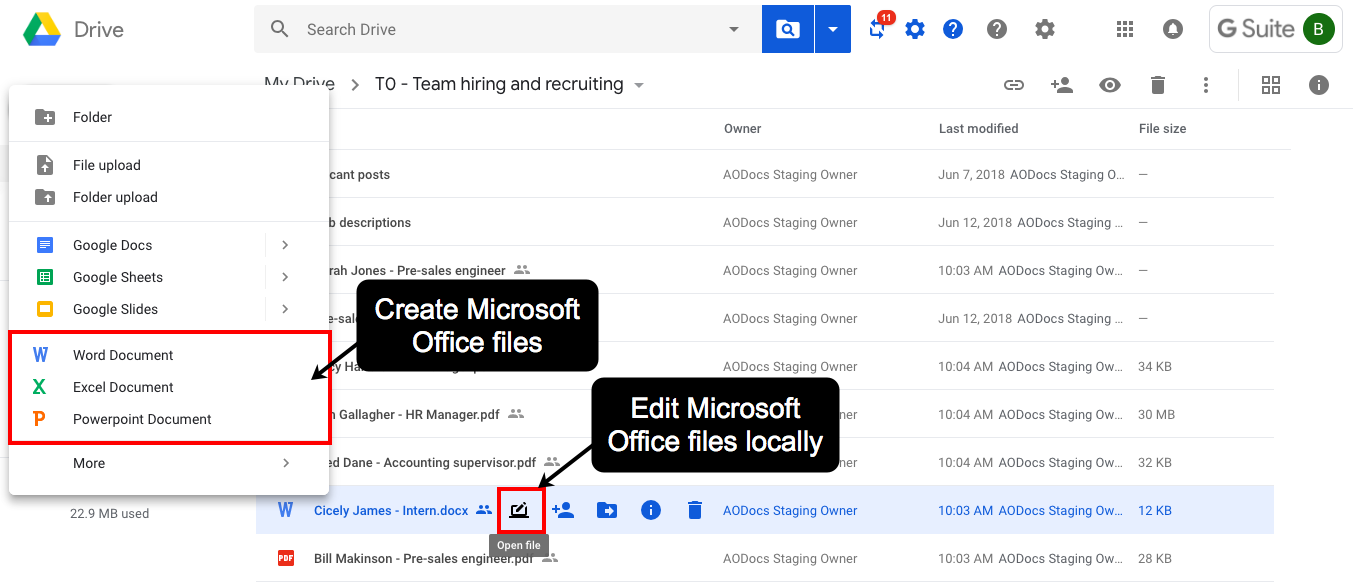 Perform advanced actions
Note: Advanced features require a Document Management license.

---
Use the AODocs Smartbar from your Gmail interface
Import your emails from your Gmail interface into your AODocs libraries
Learn more: Create documents from emails in Document Management libraries (in Gmail) and Create documents from emails in Team Folders and Secured Folders (in Gmail)

---
Use the AODocs Smartbar from your Google editor interface
Manage your Google files
Use the breadcrumb to locate your file
Perform advanced actions on Google files