Users can delete documents if they have the permission to do so within the library. 
To delete a document, go to the location of the document in the library. 
You can either check the document (1) and click delete (2) or you can go to "More actions" (3) on the document page and click the "Delete" button (4).
Once you delete the document, you will no longer be able to see it.


Deleting a document from the list of documents in a folder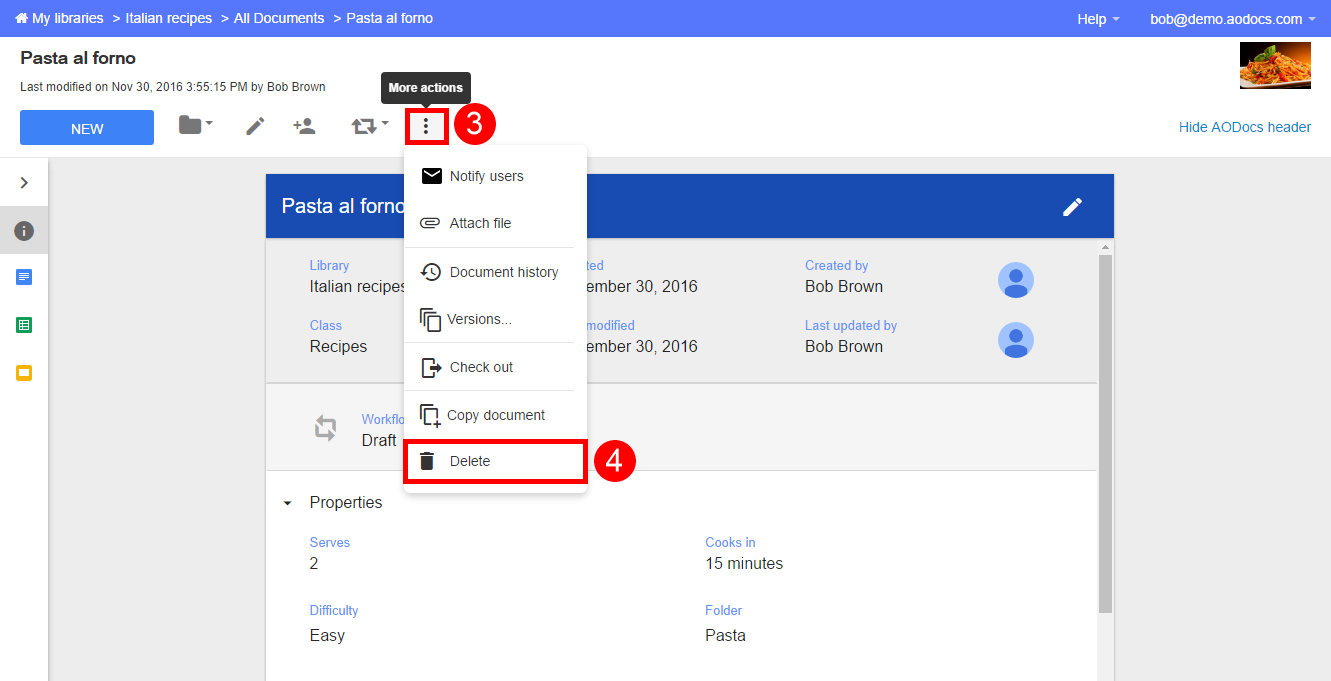 Deleting a document from the document page
You will see a confirmation pop-up once you click delete. Click "Yes" (5) to confirm deletion.

Confirming the deletion
The document is sent to the AODocs library trash. Library administrators will be able to restore it or remove it permanently. Documents in the trash are removed automatically after a period set by the administrators of the library.