To export documents or folders from one library to another, select the document or folder (1), open the More actions menu (2) and select Export (3). 
Note: To export between the libraries, library administrator permissions are required on the source and target libraries. Also, you can only export between Secured Folder libraries and Team Folder libraries.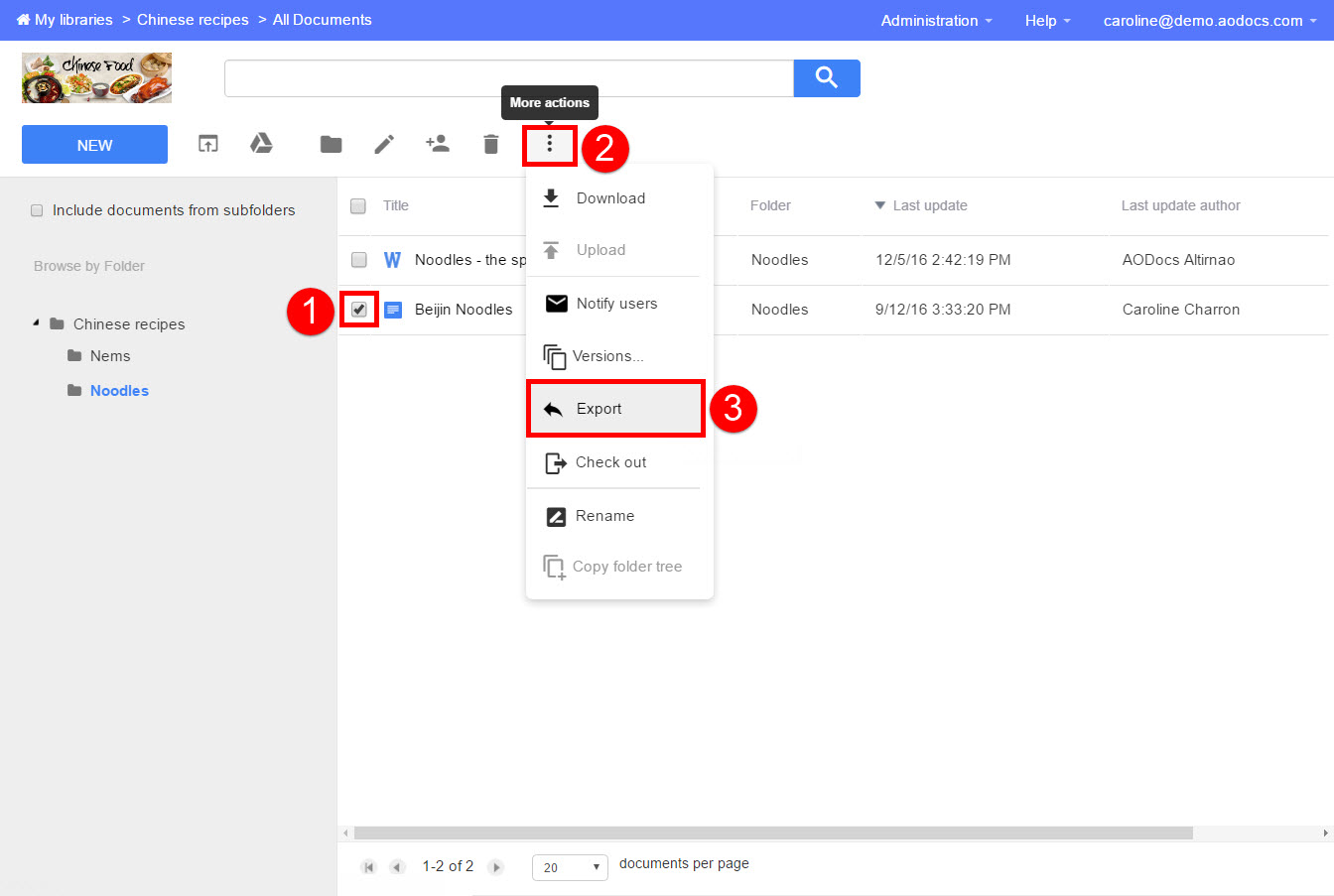 Exporting documents from AODocs
When you select Transfer to another library, you can transfer the file or folder to a different library (4). Select the destination library from the drop-down menu (5) and press Export (6).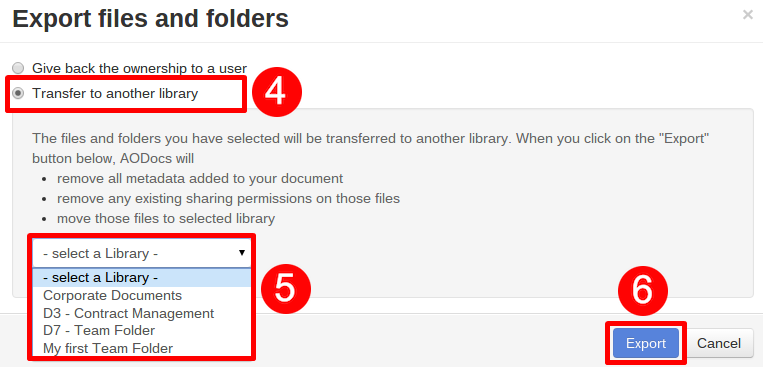 Selecting destination library to export document
Once you have pressed Export, AODocs will:
create an export folder named with the administrator's current date and time (7)
move the selected files or folders into the created export folder
move the export folder into the new library
remove any existing sharing permissions on exported files or folders
notify the administrator of the library that the document has been exported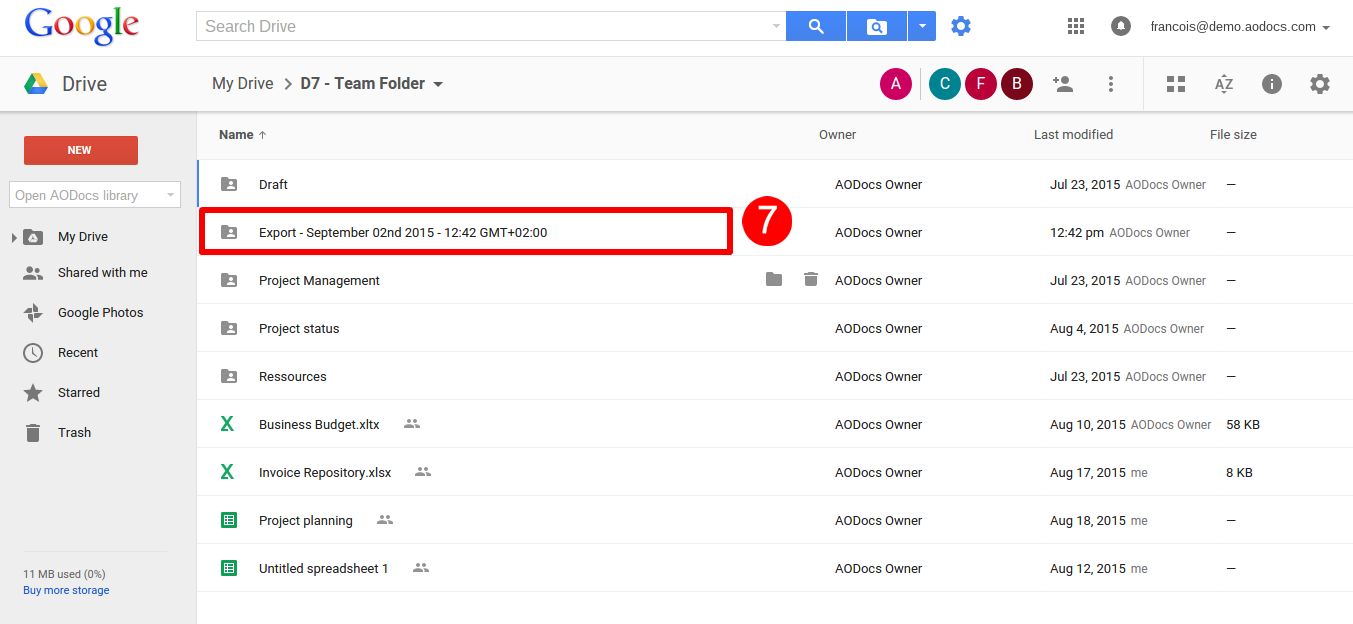 Exported folder generated in the target library


Notification email to confirm the export