The workflow tasks list all the documents in your library that have pending workflow actions (i.e. documents for which you have the permission to perform one or more workflow actions) and organizes them by workflow state.
To access the workflow tasks, go to the library homepage in AODocs. You will see the Workflow tasks on the left-hand side of the page (1). The tasks appear only if there is at least one document with pending workflow actions.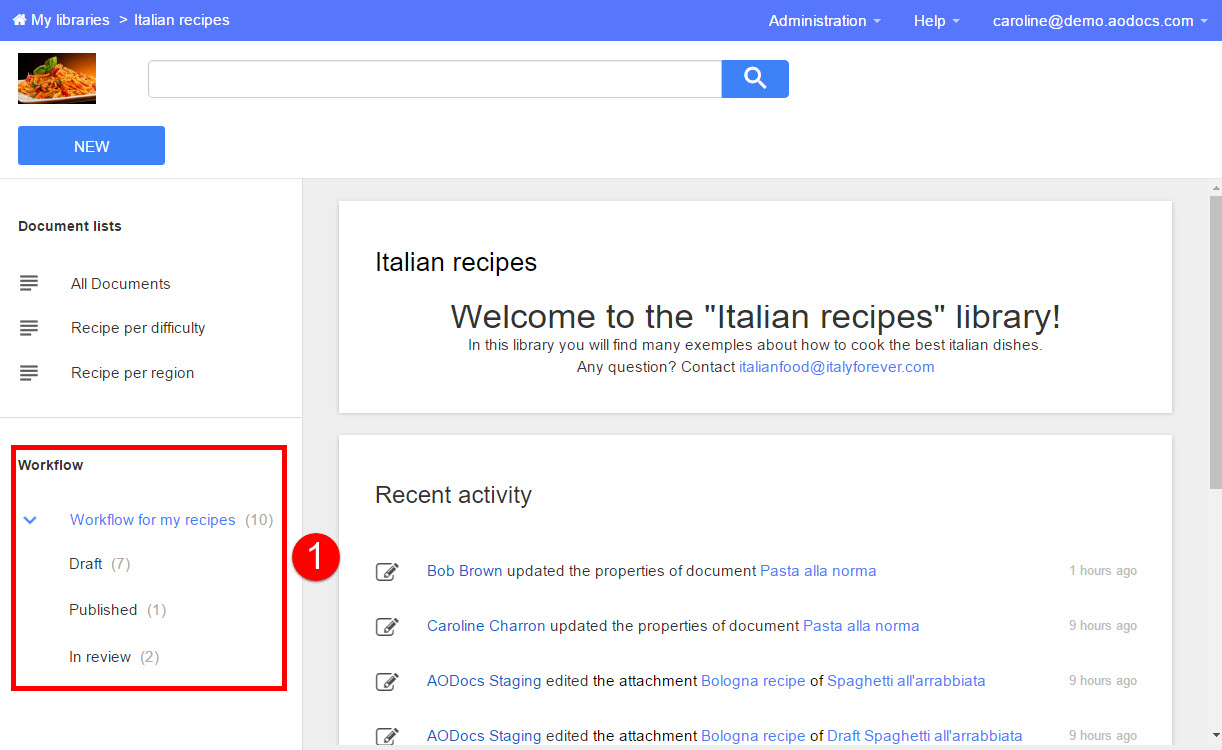 Accessing the workflow tasks from library homepage
Click on one of the sections to access the list of documents in the selected state. For each document, the "Title", "State", "Last update" and "Last updated author" are displayed in the headings (2). You can open the documents by clicking on its names. You can go back to the library homepage using the breadcrumb at the top of the page (3).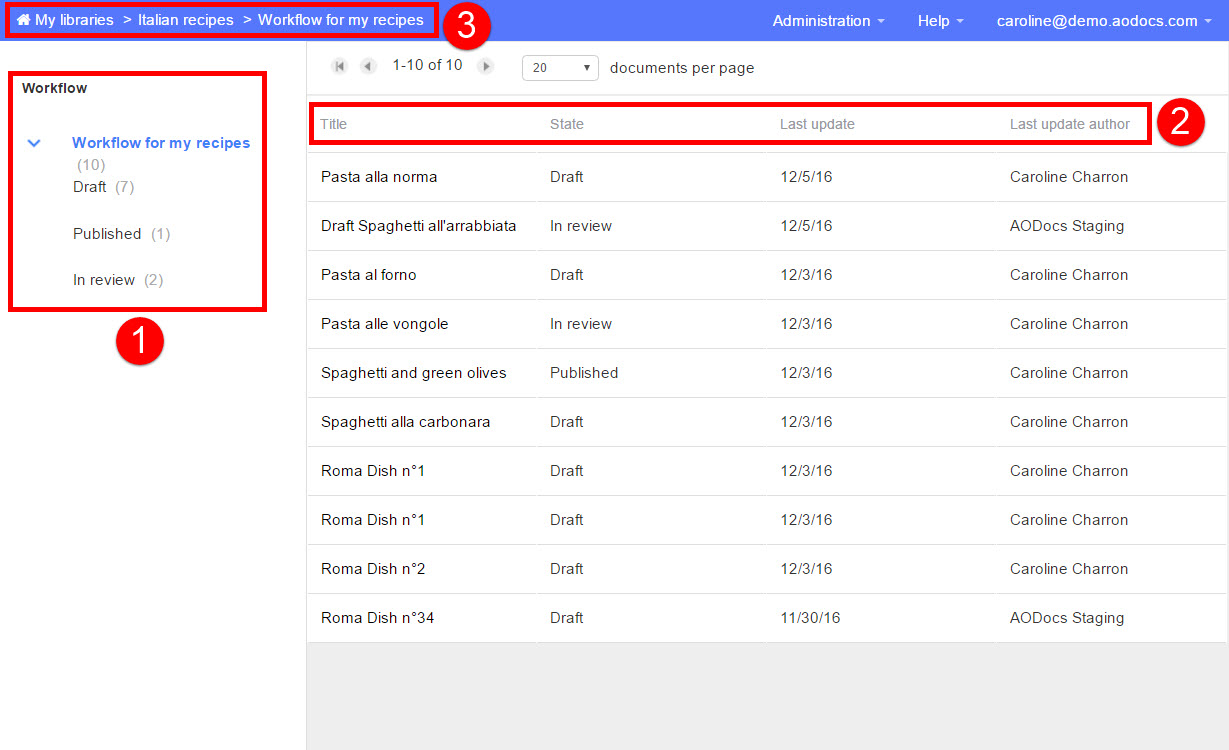 List of documents in the workflow tasks