AODocs requires different configurations depending on which interface you use it in. You can use AODocs in its own interface, in Google Drive, and to open files locally on your computer.
---
AODocs interface
AODocs supports the following operating systems and browsers.
Note: AODocs always requires a connection to the internet, it does not support offline mode.
Browsers
Make sure that cookies and JavaScript are turned on for your browser.
Chrome on supported Windows and macOS versions (two last major versions)

Read the Chrome release calendar for more information about Chrome releases.

Firefox on supported Windows and macOS versions (two last major versions)
Safari on latest macOS (latest version only)
Edge on Windows 10 (latest version only)
Computer operating systems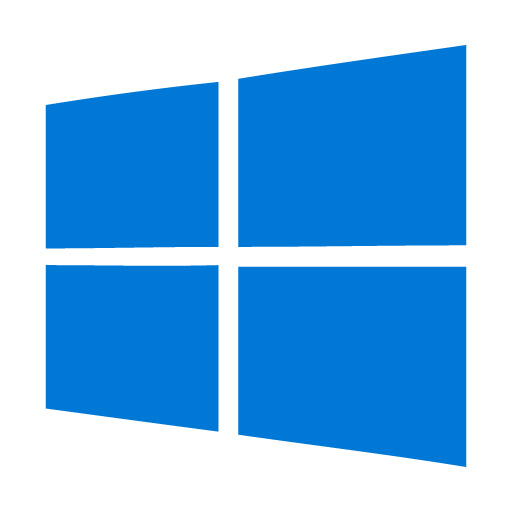 Windows
All versions of Windows XP
All versions of Windows Vista
All versions of Windows 7
All versions of Windows 8
Windows 10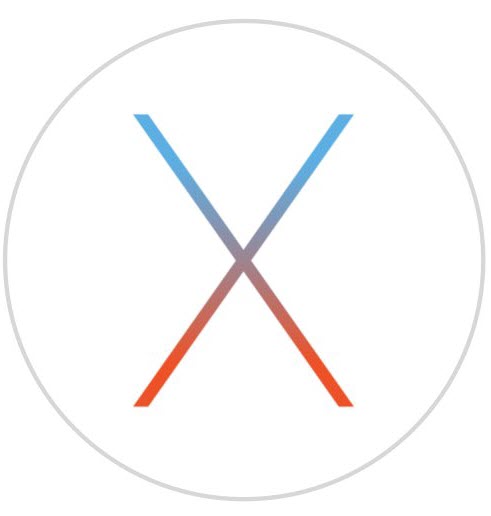 Mac OS X
Note: Support for Mac OS X 10.6, 10.7 and 10.8 will end soon. These platforms are no longer actively supported by Microsoft, Apple and Google Chrome.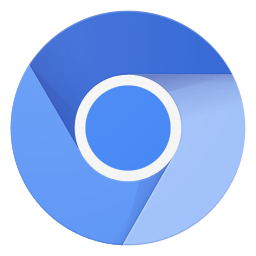 Chrome OS
The two last major versions of Chrome OS 
---
Google interface
For installation, AODocs requires either:
G Suite Basic, Business or Enterprise
G Suite for Education
G Suite for Government
Once installed, AODocs strongly recommends that you select the release track: Scheduled release.
Learn more: Set up G Suite feature releases for users
You can access to AODocs libraries from Google Drive with all the browsers listed previously. But to use AODocs features in Google Drive, you need to use Google Chrome browser and install the extension AODocs Smartbar. 
Learn more: Install the AODocs Smartbar
Note:
The Smartbar supports five Chrome versions, from the current stable version to the current stable version minus four versions. For example, if the latest stable Chrome version is 58, you need Chrome version 54 or above.
The AODocs Smartbar is not compatible with the Chrome App mode.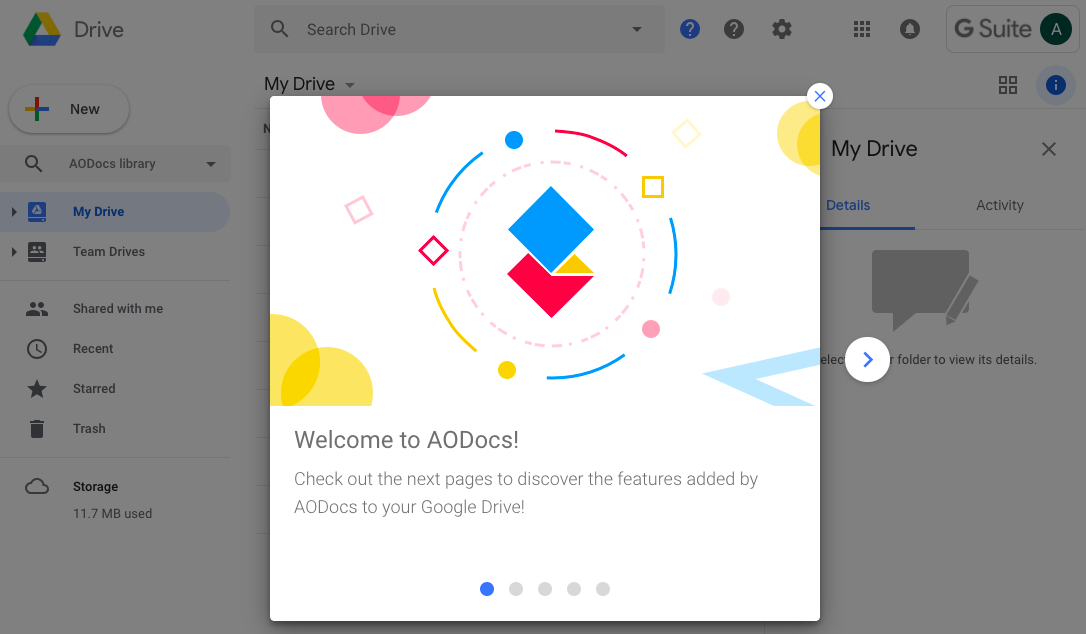 Discovery tour of the AODocs Smartbar features