In a Secured Folder library or a Team Folder library, from the AODocs User Interface, you can import a folder stored in your My Drive by using the "Import folders from Google Drive" button feature. 

Only the administrators of the library can perform this operation. 
From a List of document, click on the "Import folders from Google Drive" button (1). 


Importing a folder from Google Drive
A pop-up displays all the folders owned by you in Google Drive .
You can select the folder you want to import (2) and click on "Import" (3).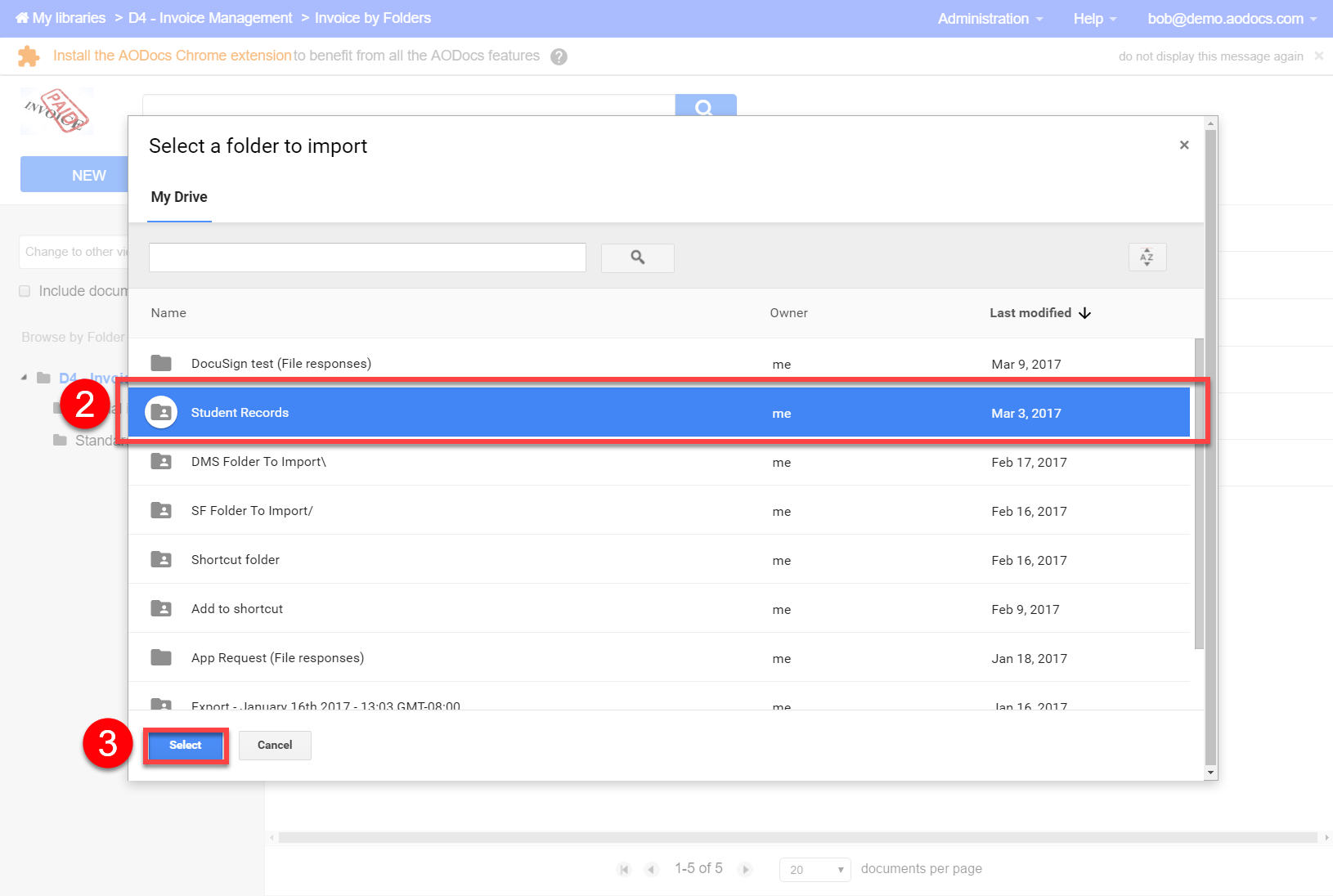 Selecting a folder to import
If you are not an AODocs super administrator, there are two limits concerning the folder import feature:
You can only import folders you own.

You can't import more than 100 files at once. If you try to import more than 100 files, AODocs refuses to start the import operation.
If one of the limits have been reached, the progress bar of the import operation shows an error (4). Click on "View more details" (5) to see the reason why the import failed.


Importing the folder - Failure
A pop-up displays the error encountered during the import.
Two types of errors can happen:
A problem importing a specific file (for example, a problem trying to transfer a file's ownership)

Exceeding the maximum number of imported files (100 files)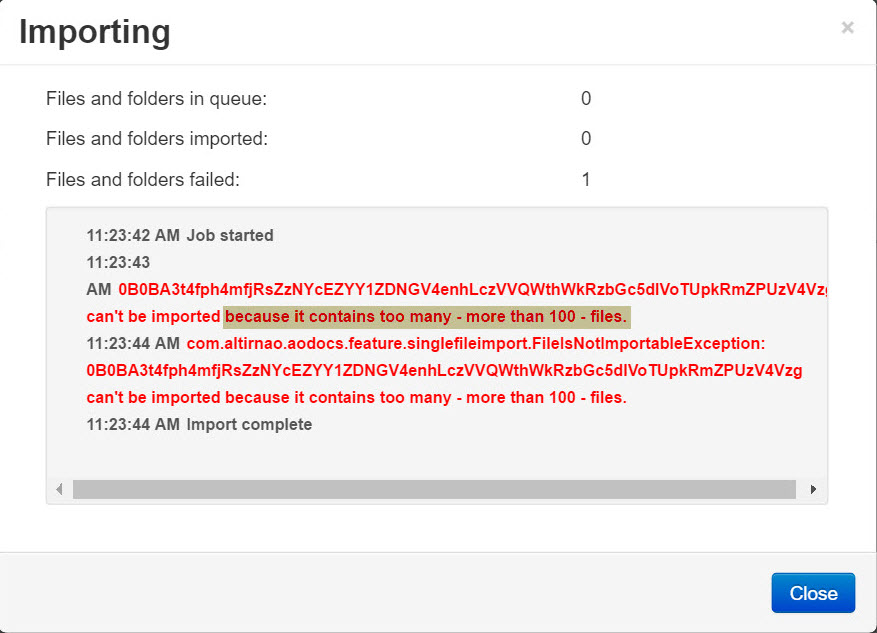 Error details - the limit of 100 files has been exceeded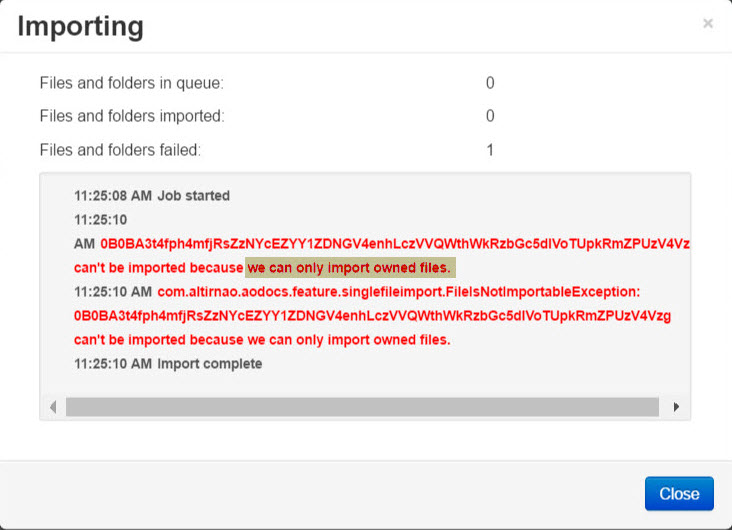 Error details - the files inside the folder are not all owned by the user

Note: In case you need to import a folder that contains files owned by multiple different users, an AODocs super administrator can perform the operation and avoid having ownership transfer errors.
You can also import files from the Google Drive interface if you have installed AOdocs Smartbar.
Learn more here: Add documents to your Secured Folder