In the AODocs user interface, it is possible to delete a folder when you have the permission to edit it.
To delete a folder, access an AODocs document list and select a folder (1). In the AODocs toolbar, click the trash button (2).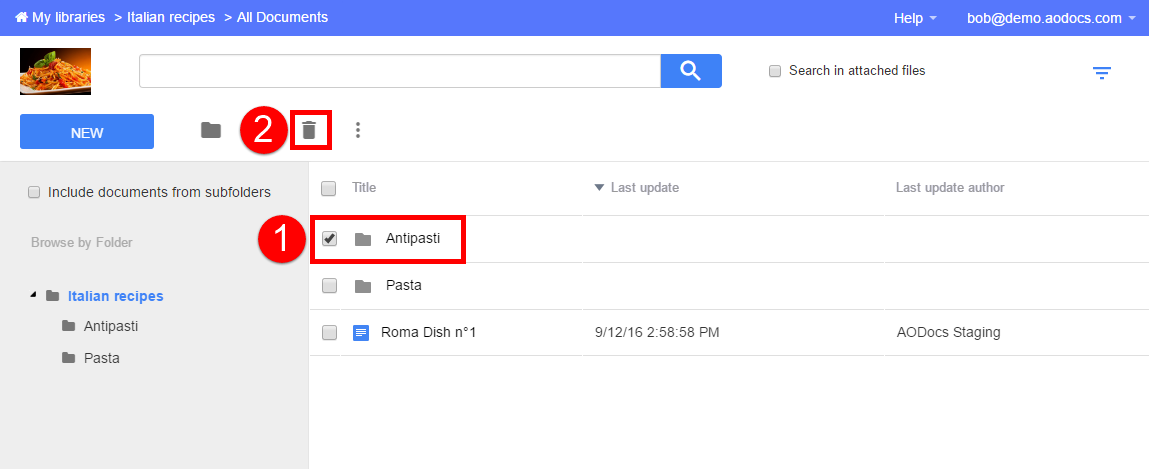 Deleting a folder
A pop-up appears to inform you that the selected items will be deleted. Administrators can restore the deleted documents (see limitations below).
Learn more: Manage deleted documents
Validate the deletion by clicking "Delete" (3) or cancel it (4).

Validating the folder deletion
Limitations:
As a contributor, you can only delete content you have edit access on. For example, if a contributor deletes the folder "F" filled with read-only documents and edit-access documents, only the edit-access documents are sent to the library trash. The folder "F" and the read-only documents it contains will not be deleted.
It is not possible to restore a folder, only the individual documents it contains.