Dear Smartbar User,

We're pleased to announce a new version of the Smartbar extension (V6.1).
The Smartbar supports the latest five versions of Google Chrome. The latest stable Chrome version is 64, so after this release, only Chrome version 60 or above will be supported.
Please note that this means that the extension will no longer update if it is already installed and the Chrome browser version is lower than 60.
Since 2014 you've been more and more present within the Smartbar community and we really appreciate your feedback. We start this year with a new feature that many of you have asked for. We hope you'll enjoy it!
---
All Smartbar features are available in Google Drawings
C

reate a Google Drawing directly from the 

More

 menu in a Secured Folder.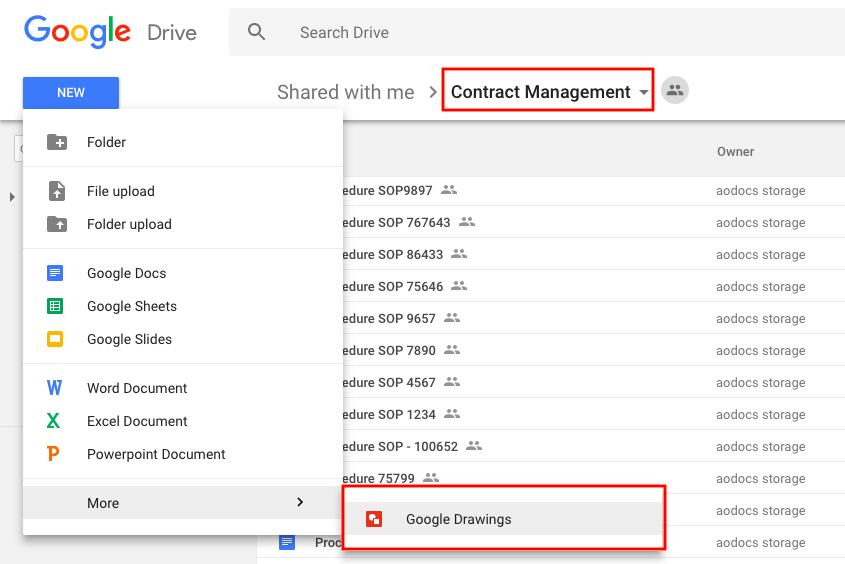 Use all the features in the new Smartbar toolbar in Google Drawings.

---
Search in current folder based on new Google Drive feature
Recently, Google announced its new Search within a folder feature. We changed our existing Search in current folder feature to:
use the new Google built-in search

display our 

Search in current folder

 

button in more locations

be more precise in our results

Google doesn't allow non G-Suite users to benefit from this feature. To use the Google built-in system and be consistent, our Search in folder feature will no longer be available for non G-Suite customers. This could impact some external users who use AODocs with non G-Suite accounts.
---
Bug fixes
During authentication, the check run on the user's email address is no longer case sensitive.

The visual indication that a file or folder is being moved, renamed, deleted or permanently deleted (italics or strikethrough) sometimes temporarily appeared on the incorrect file or folder, until the user refreshed the page.
---
Launch details
Version 6.1 will be rolling out on 8 February 2018.
Have a new feature idea or request for AODocs? Continue to share your ideas in our community.