Important: You must have G Suite super admin rights to perform the actions described in this article.
AODocs uses the  G Suite Admin SDK Application Programming Interfaces (APIs) to access the lists of users and groups on your domain.
This allows AODocs to control if a user account exists on your domain, to retrieve the list of users who are members of a Google Group, and many other security-related operations.
Before installing AODocs on your domain, enable API access in your G Suite Admin console:
1. Go to https://admin.google.com.
2. Log into your Google admin account.
3. Select Security.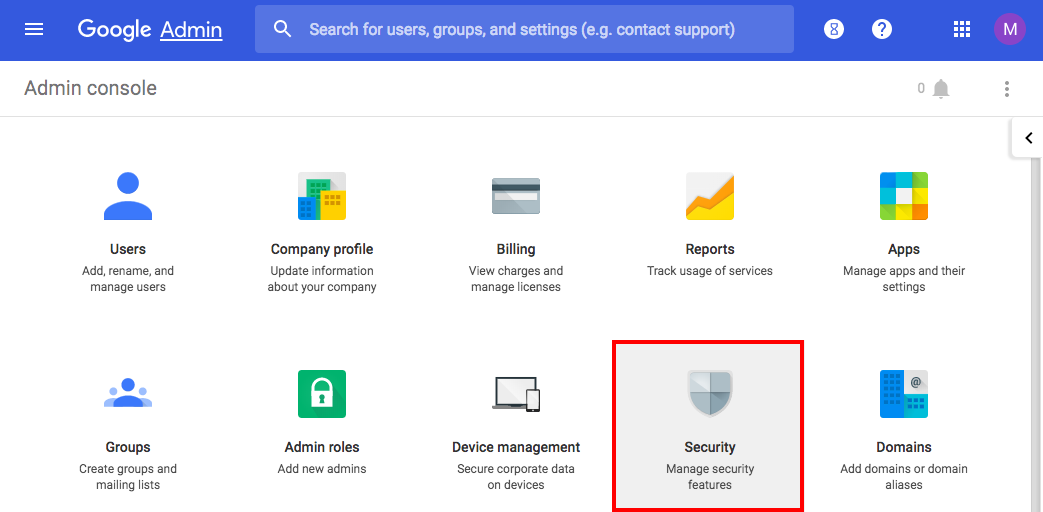 4. Select API reference.
5. Select Enable API access.
6. Press Save.