DocuSign is an electronic signature system for digital files. The AODocs-DocuSign connector can be used to sign the first attachment of an AODocs document in a Document Management library.
To integrate DocuSign into AODocs, you must: 
---
Install the DocuSign connector
1. As a G Suite super administrator of your domain, open the AODocs-DocuSign connector application listed on the G Suite Marketplace, and press the Install app button.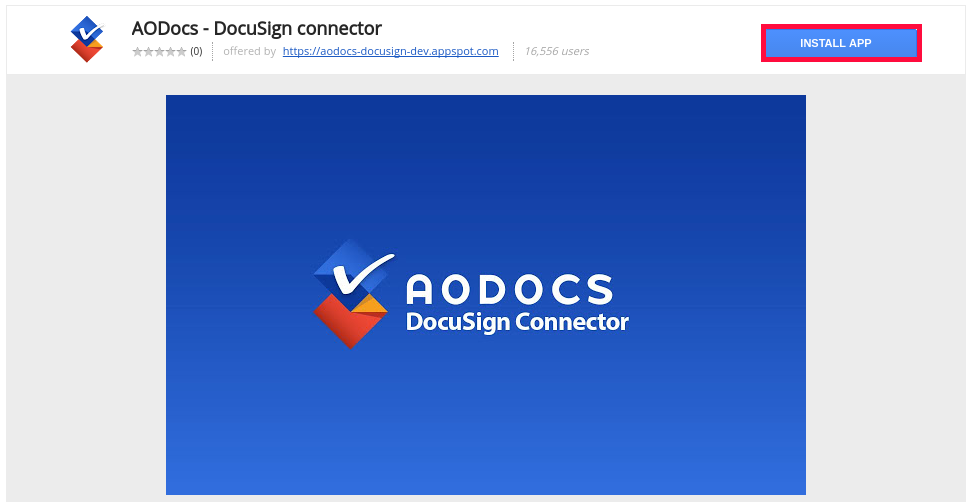 2. Press Accept to grant the required permissions:
View your email address

and

View your basic profile info

: required to check the sender's permissions to AODocs

View and manage the files in your Google Drive

: used to retrieve the AODocs attachment to sign, then save the signed PDF back to AODocs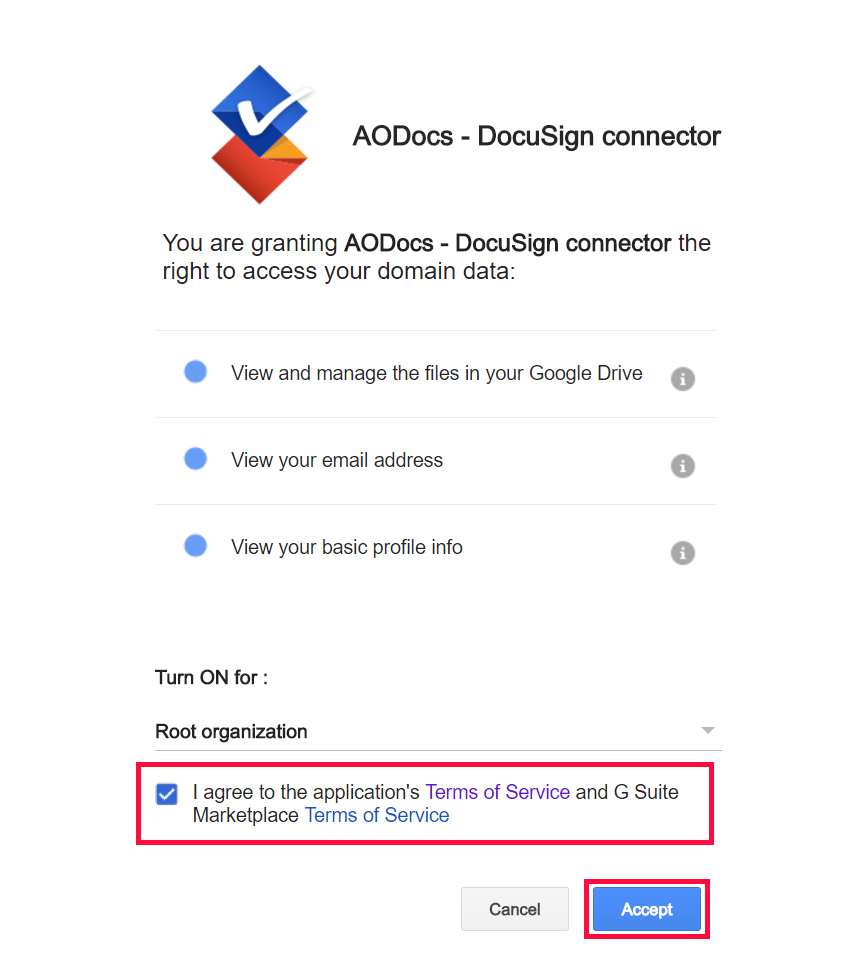 3. Turn ON or OFF the notification switch to notify your users about the availability of this new application. You're recommended to turn the notification OFF.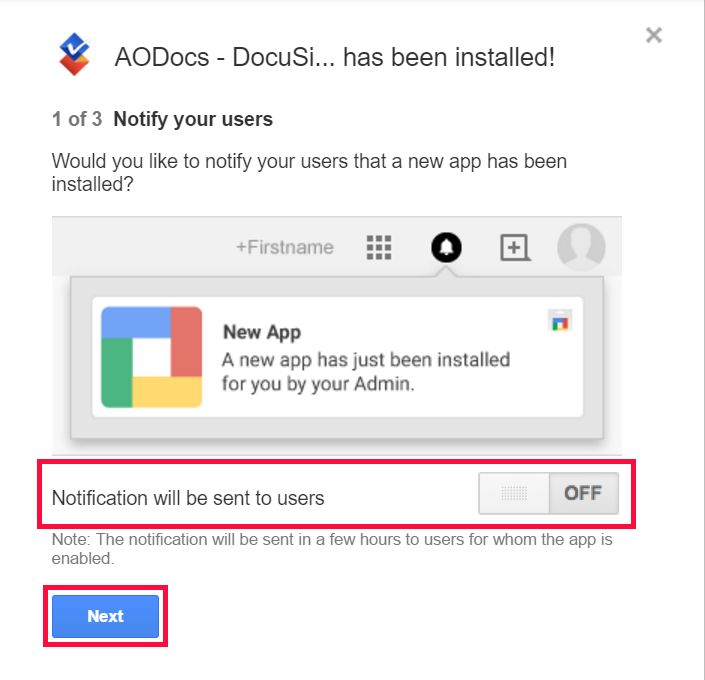 ---
Create a DocuSign account and add users
By default, none of the users on your domain is authorized to request the eSignature of an AODocs attachment. You must add users to your DocuSign Account.
1. Open this link to create a DocuSign account: https://account.docusign.com.
2. Open this link to access the DocuSign User Administration: https://admin.docusign.com/users.
3. Follow the DocuSign documentation to add users to your DocuSign account.
4. Select a permission set. You're recommended to select DS Sender.
Note: If required, you can define your own permission set. If you do this, as a minimum the permission Can send envelope must be granted.
5. Each user you added receives a confirmation email. When they follow the link, their status becomes Active in the DocuSign User Administration.
The first time each of these users requests the eSignature of an AODocs document, they need to grant the permissions required by DocuSign. This allows the AODocs-Docusign connector to call the DocuSign application programming interface (API) to perform eSignature.