Attachments are files stored in Google Drive, owned by the storage account of the library. Attachments are elements of an AODOcs document.
To preview the content of AODocs document attachments:
1. Open an AODocs document in any type of library.
2. In the sidebar, select the file you want to preview.
For Google files, such as Google Docs, Sheets or Slides, the file opens in the embedded Google application in the AODocs document editor. 
For other files, a preview of the file opens.
Note: The preview is available only for file formats supported by Google Drive preview.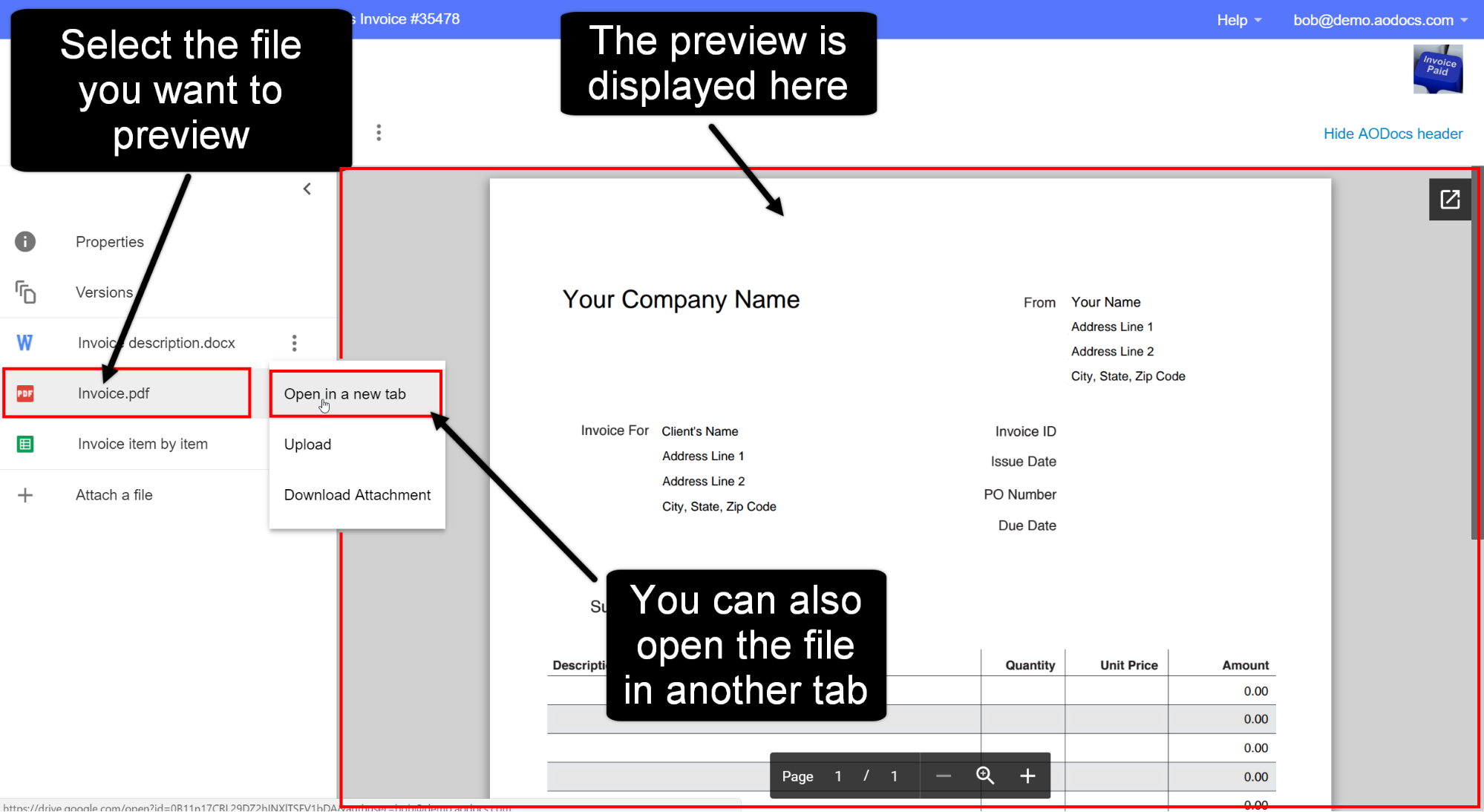 Viewing a PDF in the preview