A view is a page that lists documents from a class (or a subset of it). Administrators can configure views to list documents. It is possible to configure:
the documents to list (based on filters on their properties) 
the properties to display 
the usable filters
the sorting of the documents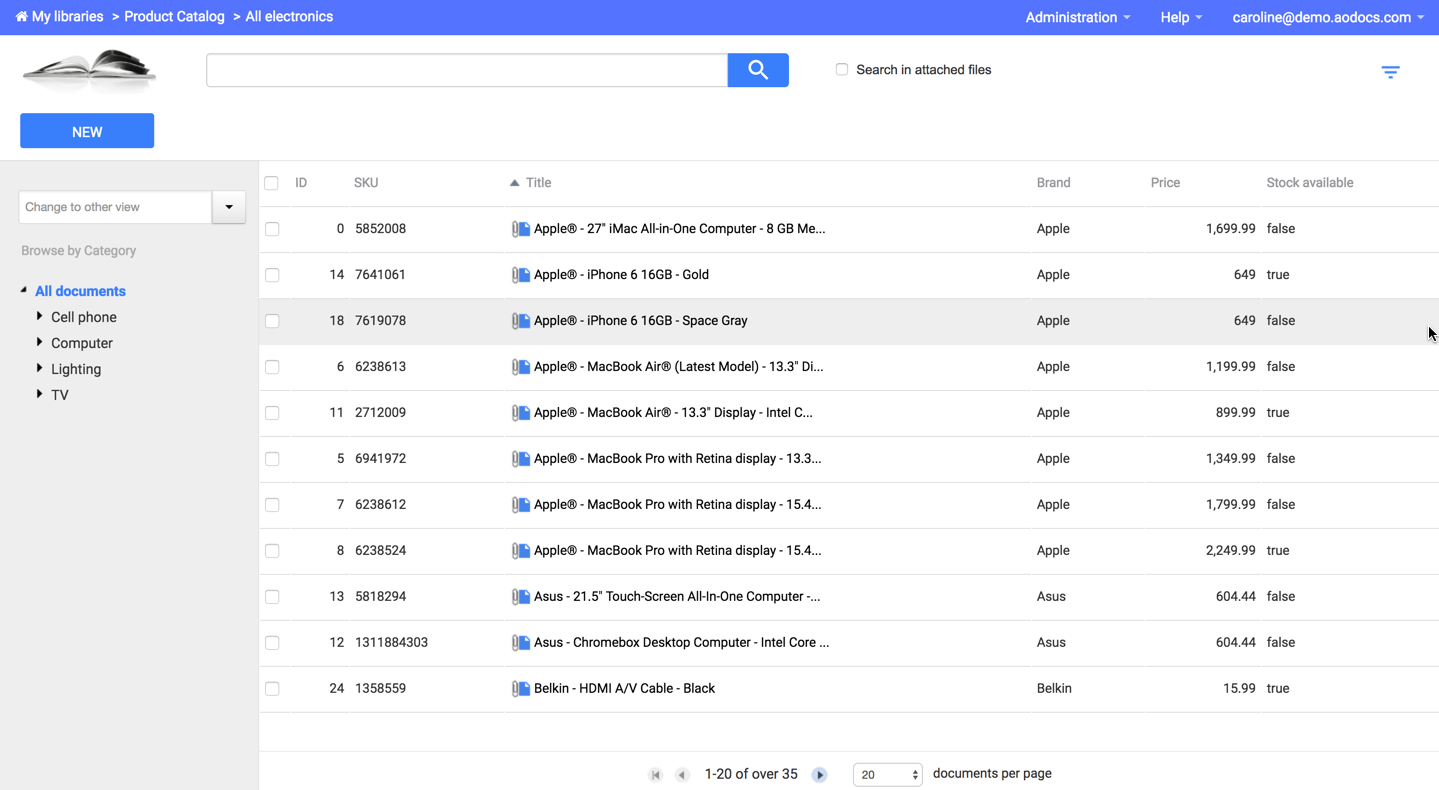 Example of a view listing product data sheet by categories
A default view called "All documents" is created as soon as you create the first class in a Document Management Library. In case of Team Folders and Secured Folders libraries, a class named Document" and a view called "All documents" are created by default.
Note that these default views are configured to display all the documents from the one class currently existing. But you can configure them to show every documents or to filter the list.
Administrators can configure views based on the nature of the library, workflow states or other parameters that may be relevant for the users of the library. Learn more: Configure views.