The document relations feature enables you to create links between documents that are related to each other. Document relations are used to centralize documents on a specific subject.
Related documents can be of the same or a different document class. They are displayed in the document's Properties panel.
Important:
- The relations feature is not available in Team Folder libraries.
- Only administrators can create and configure document relations.
Learn more: Configure document relations
As a user, you can:
---
Open related documents
Important: You can access the Related documents section of the Properties panel only if the administrator has configured at least one relation for this document.
1. Open a document and scroll down to Related documents in the Properties panel.
2. Press the Open button next to the related document you want to open.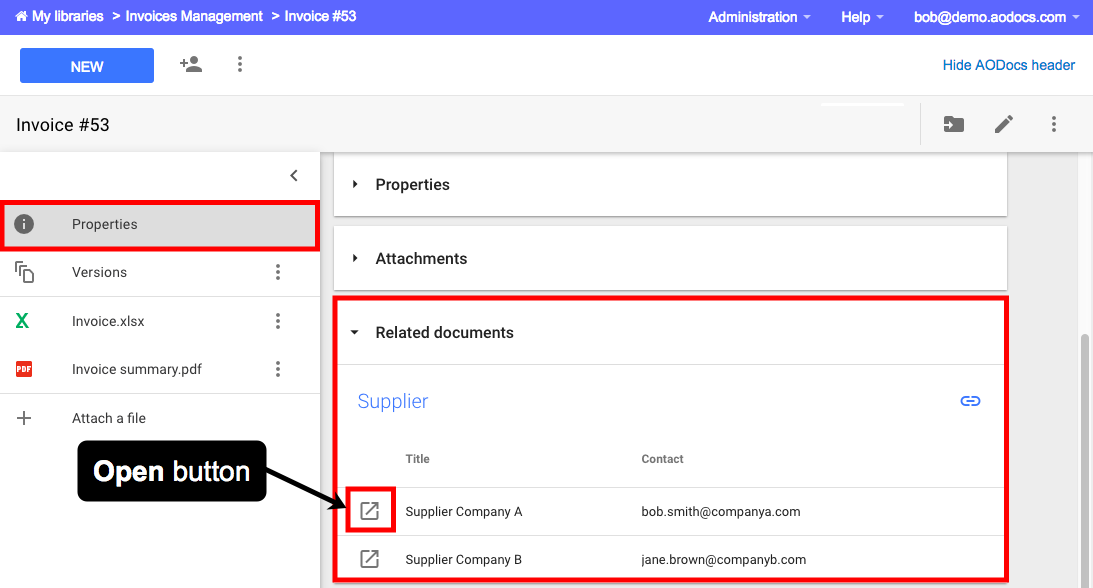 ---
Create related documents
To create a new related document:
1. Open a document and press New.
2. Select Create related [Relation name]. A new related document is created and linked to the document you are viewing.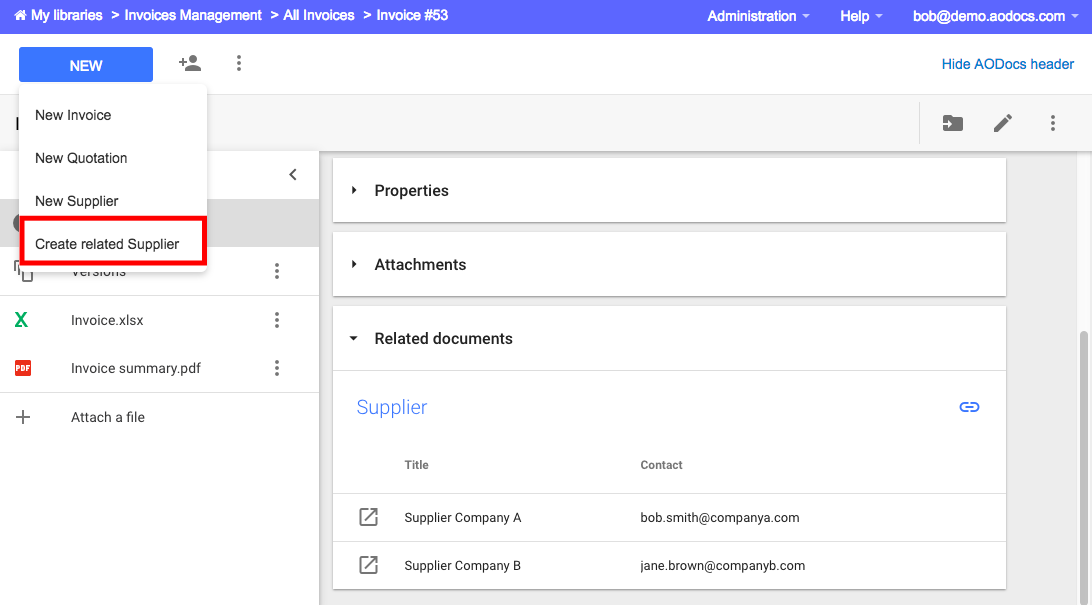 ---
Add document relations
You can add as many document relations to an existing document as you want.
1. Open a document and select the Properties tab.
2. Under the Related documents section, press the Add related document button.
Note: You can add document relations in view mode or edit mode.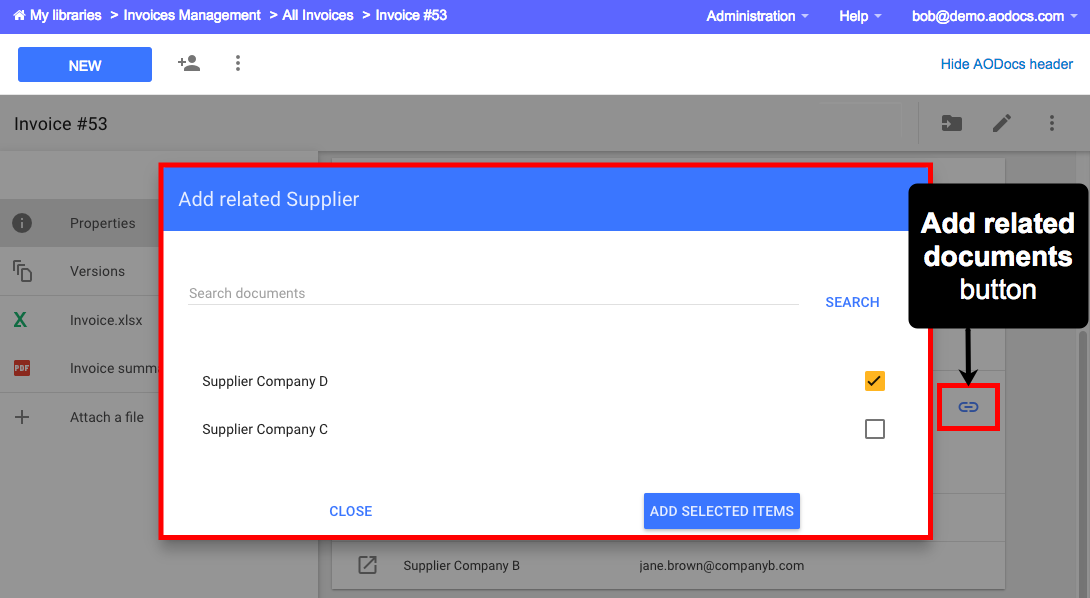 3. Search for the document you want to add and select it.
4. Press Add selected items. The document is listed in the Related documents panel.
---
Remove document relations
1. Open your document and press Edit.
2. Under the Related documents section, press the cross next the document relation you want to remove.
3.  Press Save.
Note: This action removes only the link between the documents.