In Team Folder and Secured Folder libraries, you can publish the attachment of an AODocs document as an embeddable HTML file.
Important: Only Google files can be published.
Tip: You can use this feature to:
- embed an attachment in a Google site
- give a link to a published file to a large audience without sharing the file
---
Publish your document
1. On the document page, select the Publish the document button.
2. Choose the publication audience:
Domain: Only users from your domain can see the published file. To access the published file, users have to authenticate with an email address from your domain.
Web: Anyone with the link to the published file can see it, without any authentication.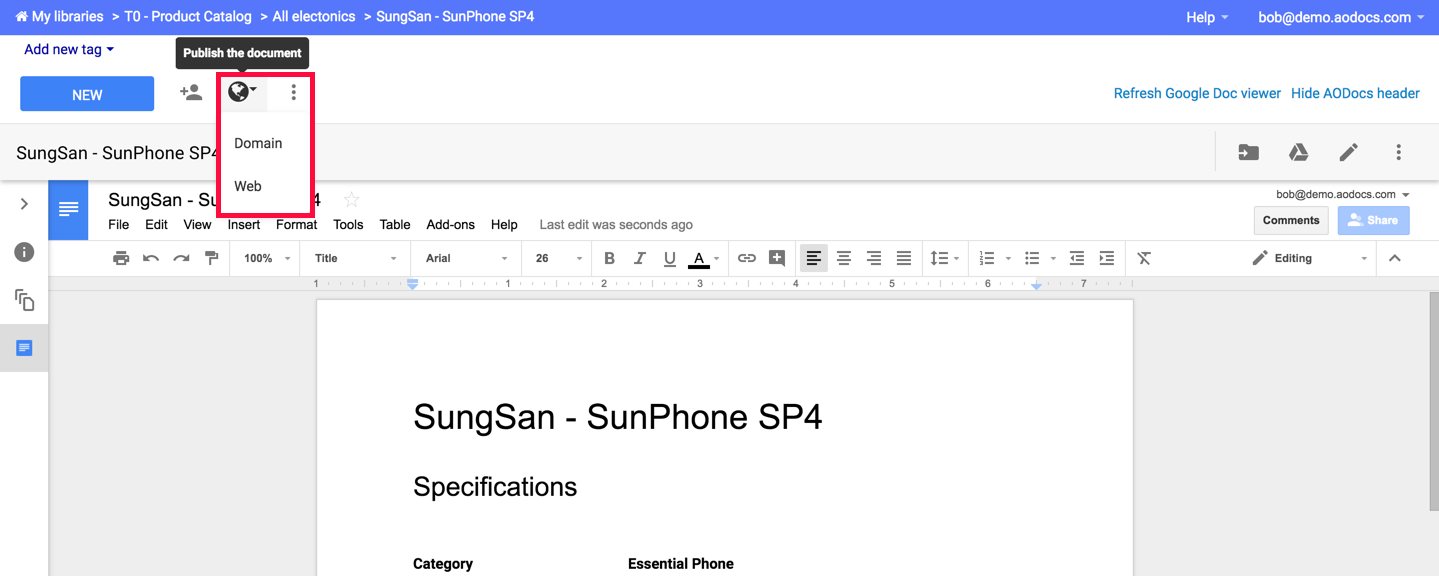 3. The Published document URL pop-up appears. Copy the link to the published file to embed it or share it.

4. Once published, you can copy the link to the published file at any time using the Publish actions button.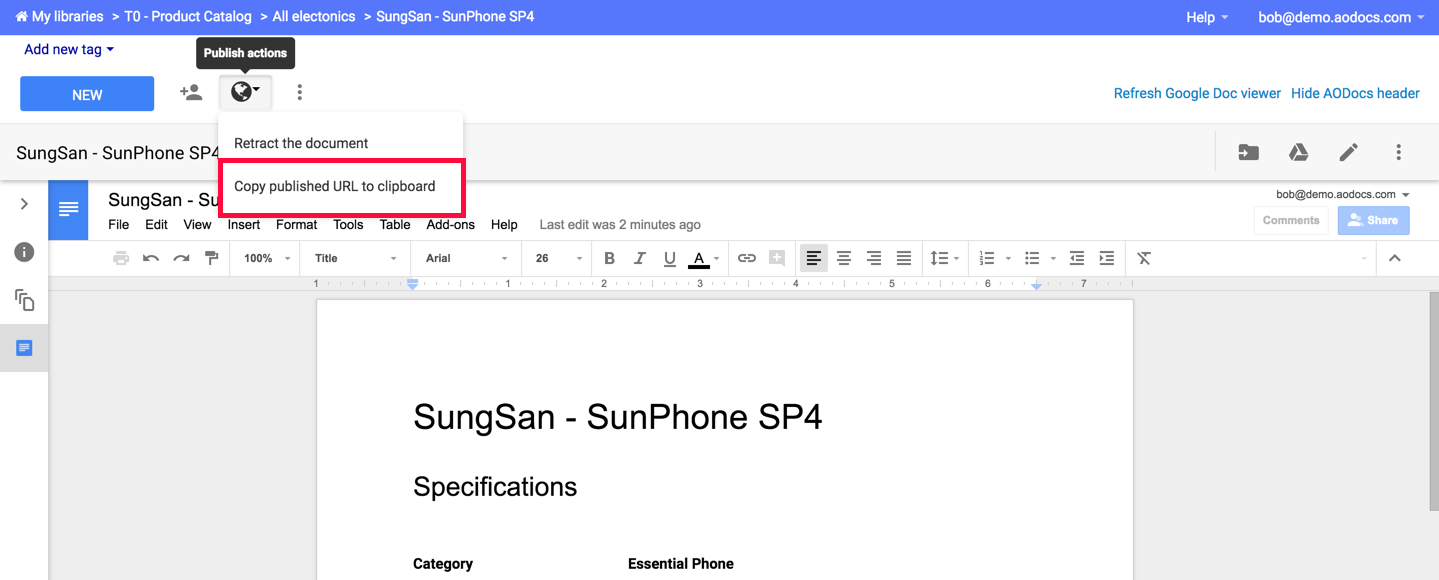 Note: If the Google file is updated, the content of the published file will be updated accordingly.
---
Stop publishing your document
To stop the publication of a file, select the Publish actions button and press Retract the document.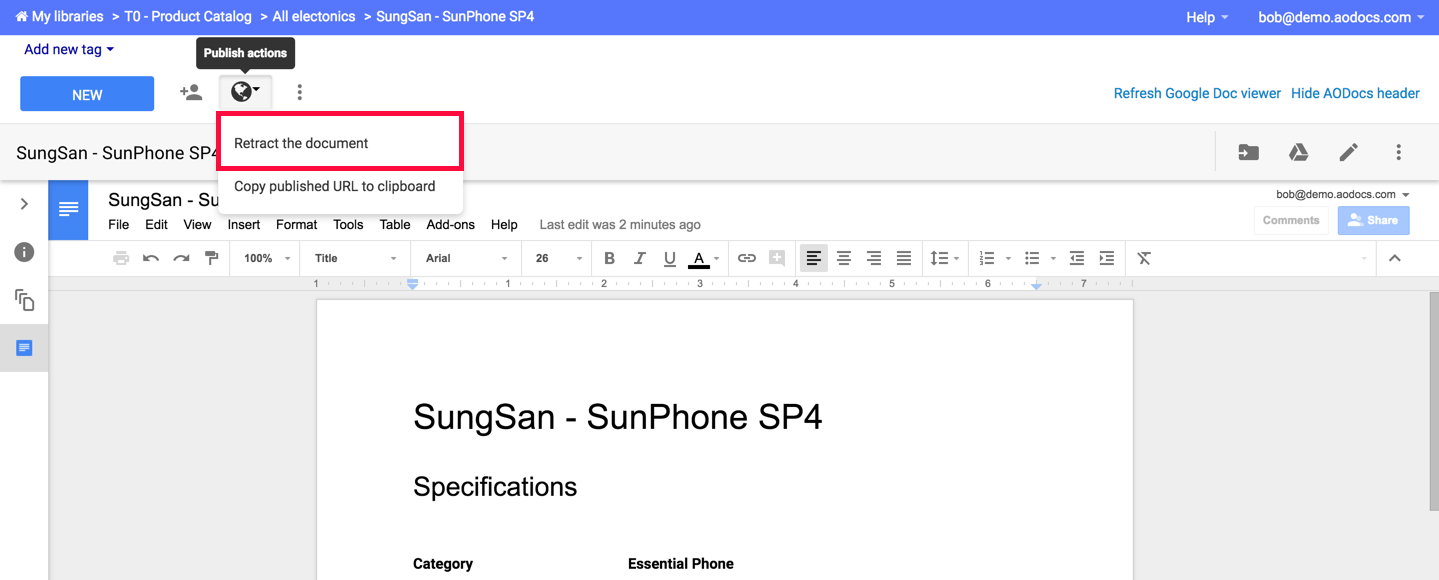 The link to the published file points to an error message.