As a library administrator, you can configure your Team Folder libraries in Google Drive if you have the AODocs Smartbar installed. Learn more: What is the AODocs Smartbar?
To open your Team Folder Security center:
1. Access your Team Folder in Google Drive.
2. Press the gear button next to the search bar.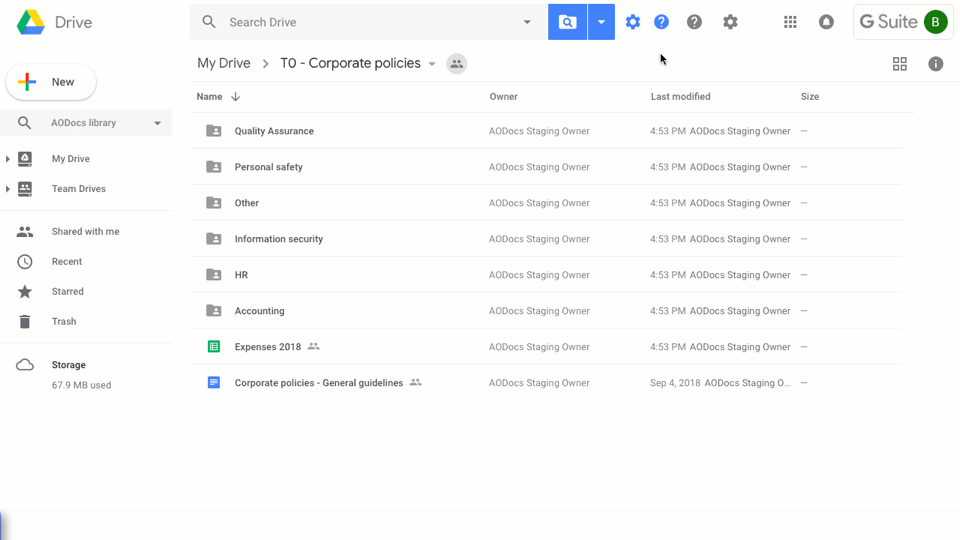 The Team Folder Security center has the following tabs: