Users can delete folders from an AODocs library (if they have permission). 
When a user deletes a folder:
it goes to the AODocs library trash
the folder and its content stays in the library trash for the defined library retention period and is then permanently deleted
During the retention period, library administrators can:
permanently delete the folder and its content
restore the folder and its content
To delete a folder:
1. In an AODocs view select a folder.
2. In the toolbar, select the trash button.

3. A confirmation message opens. Press Delete.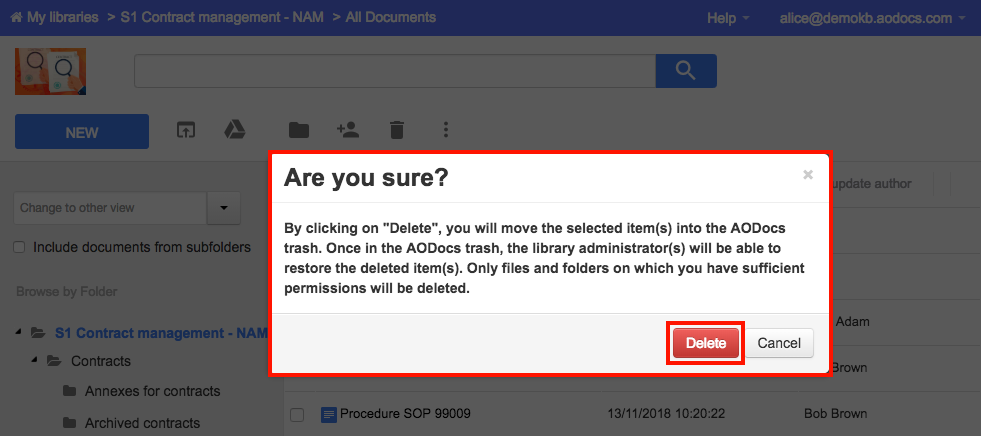 Notes:  
– As a contributor, you can only delete content that you can edit. For example, if you delete a folder containing read-only documents and edit-access documents, only the edit-access documents are sent to the library trash. The folder and the read-only documents it contains aren't deleted.
– Administrators can restore deleted folders and documents. Learn more: Manage deleted documents and folders.