As a contributor, you can create AODocs documents from templates if your library administrator has configured one or more templates for a document class in your library.
A document created from a template can have:
a default title
default values for its properties
default attachments (one attachment in Team Folder libraries and Secured Folder libraries, up to five attachments in Document Management libraries)
a default description
Learn more: Configure document templates
To create a document from a template:
1. Access your library homepage or open a view in the AODocs interface.
2. Press New and select a template from the drop-down menu.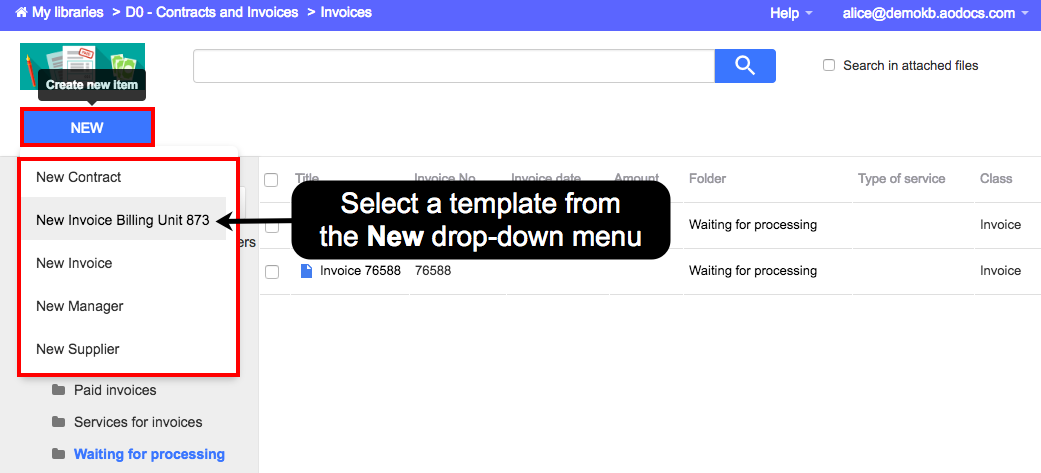 Selecting a template in a Document Management library
Note: In Team Folders and Secured Folders, templates with attachments are available in the drop-down menu and templates without attachments are available in the document class selector after selecting the type of document to create.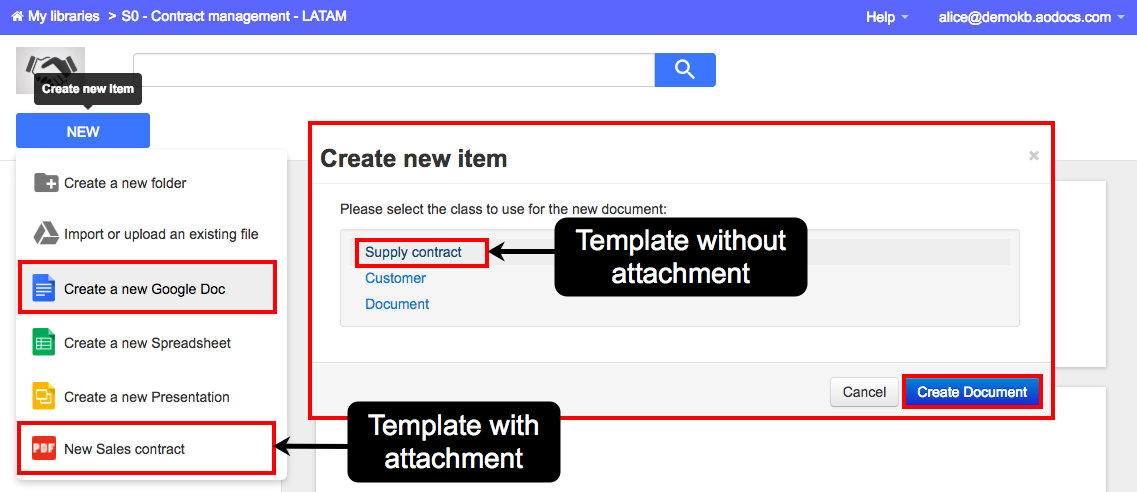 Selecting templates in a Team Folder or Secured Folder
3. The new document is initialized. If defined in the selected template, the document has:
a default title

default values for its properties

one or more default attachments

a

default description
4. You can change the folder where your document will be created. The default folder is:
the library root if you created the document from the library homepage or from a view without a folder structure
the current folder if you created the document from a view with a folder structure
Press the Choose folder button. In the Folder selection pop-up, select the required folder and press Select Folder. 
Note: In Document Management libraries, the Choose folder option is available only if your document class has a folder structure. 
Tip: You can search for folders and create new folders in your folder structure.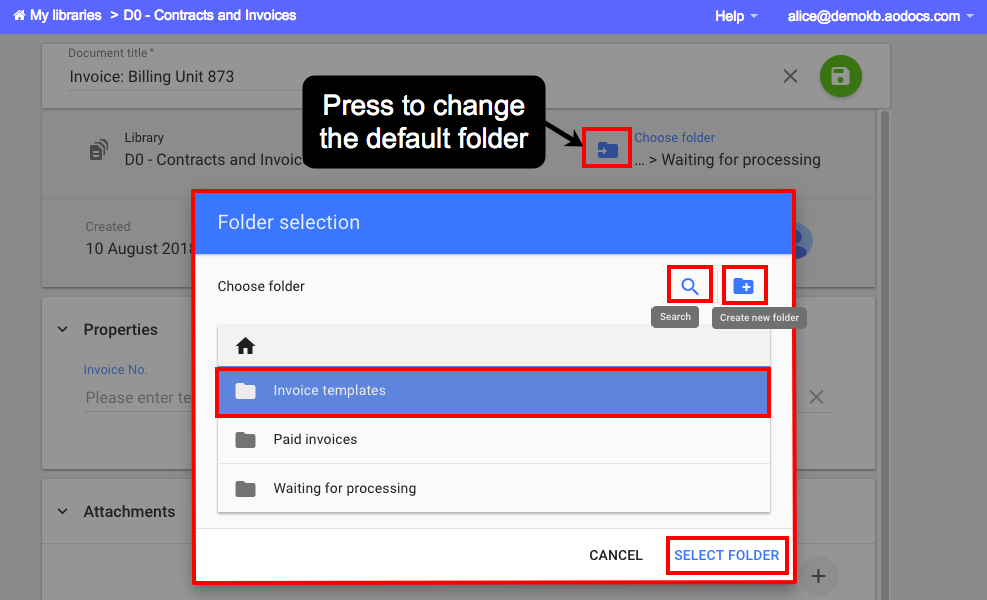 5. Press Save.
Note: You can't save your document:
- without filling in all mandatory fields
- if some property values are outdated or incorrect