AODocs administrators can configure document templates to let users create a document with:
a default name
default values for its properties
default attachments (one attachment in Team Folder libraries and Secured Folder libraries, up to five attachments in Document Management libraries)
a default description
Learn more: Configure document templates
To create a document from a template:
1. Access your library homepage in the AODocs interface.
2. Press New and select a template from the drop-down menu.

Selecting a template in a Document Management library
Note: In Team Folders and Secured Folders, templates with attachments are available in the drop-down menu and templates without attachments are available in the document class selector after selecting the type of document to create.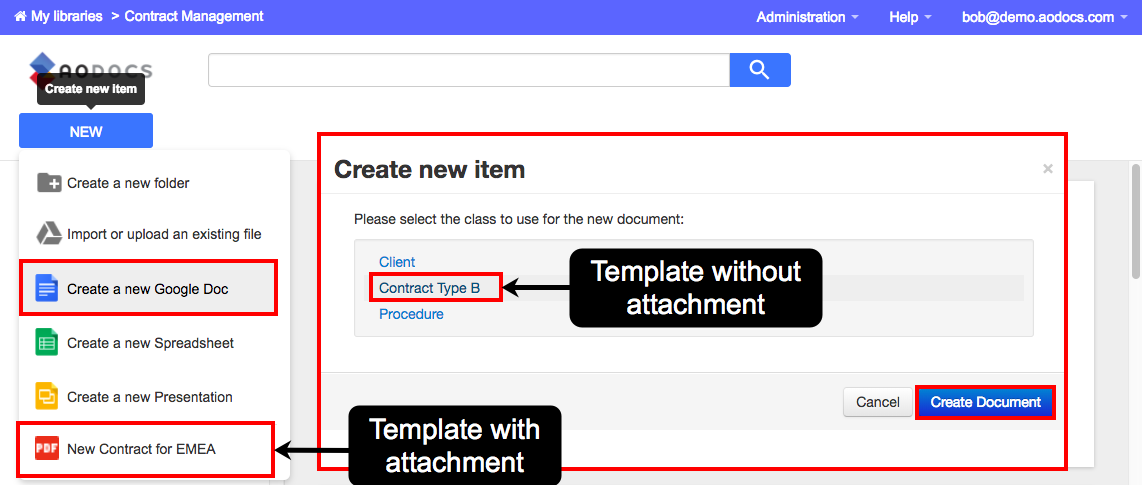 Selecting a template in a Team Folder or Secured Folder
3. The new document is initialized. If defined in the selected template, the document has:
a default name

default values for its properties

one or more default attachments

a

default description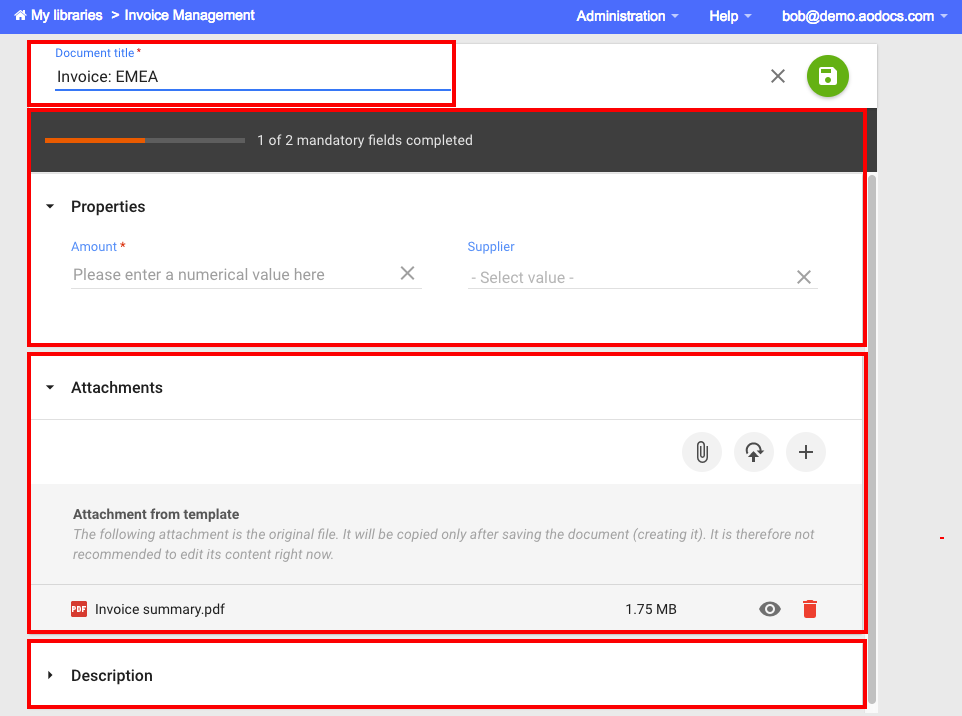 Document properties are set to the default values defined in the template