A library logo is an important decision as it represents the content of your library.
When choosing your library logo, you probably want to add an image that is relevant for your end-users.
To make your library logo more visible, easy to spot or just funnier, AODocs allows you to add gifs! Think about this visual trick to bring some life to your library.
What does it look like?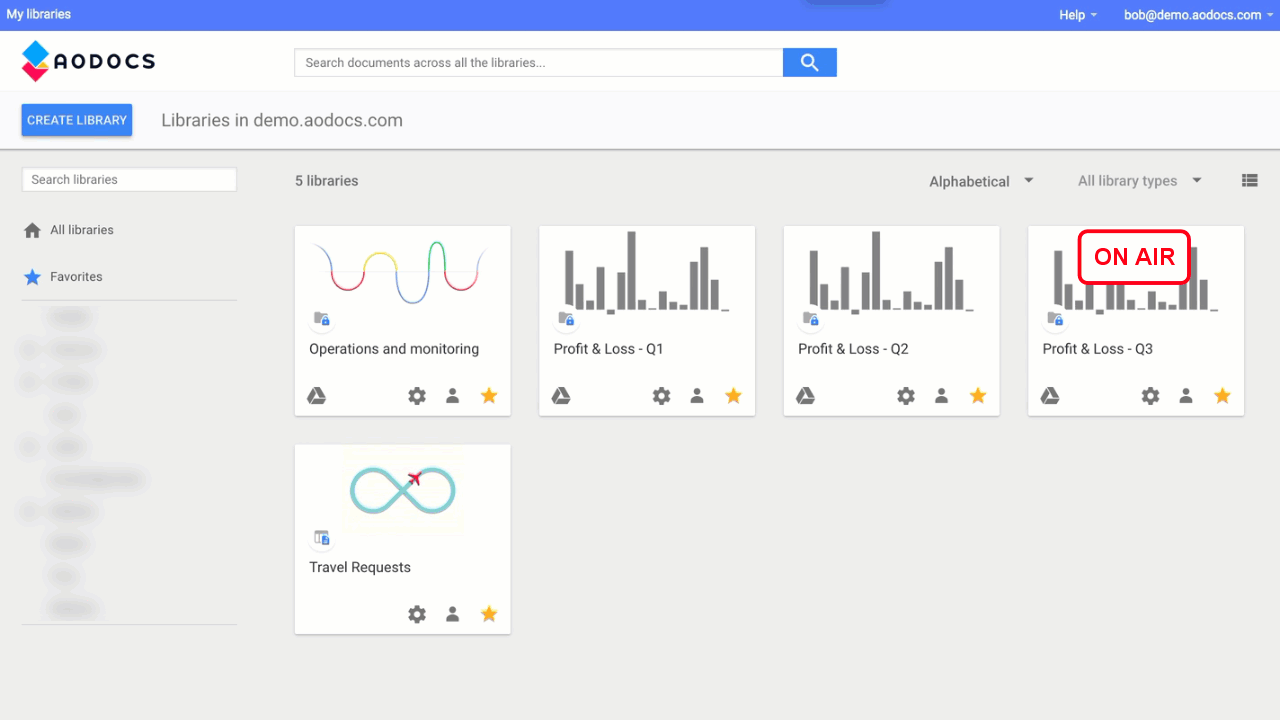 How can you do this?
As a library administrator:
1. Access the library administration.
2. Under General settings, press +Upload image.
3. Select a gif from your computer and press Open.