Once your AODocs domain is configured, any post in Workplace that contains a link to AODocs of the same domain will allow users to preview information from AODocs.
The first time a user sees a link from AODocs, they will see the following screen: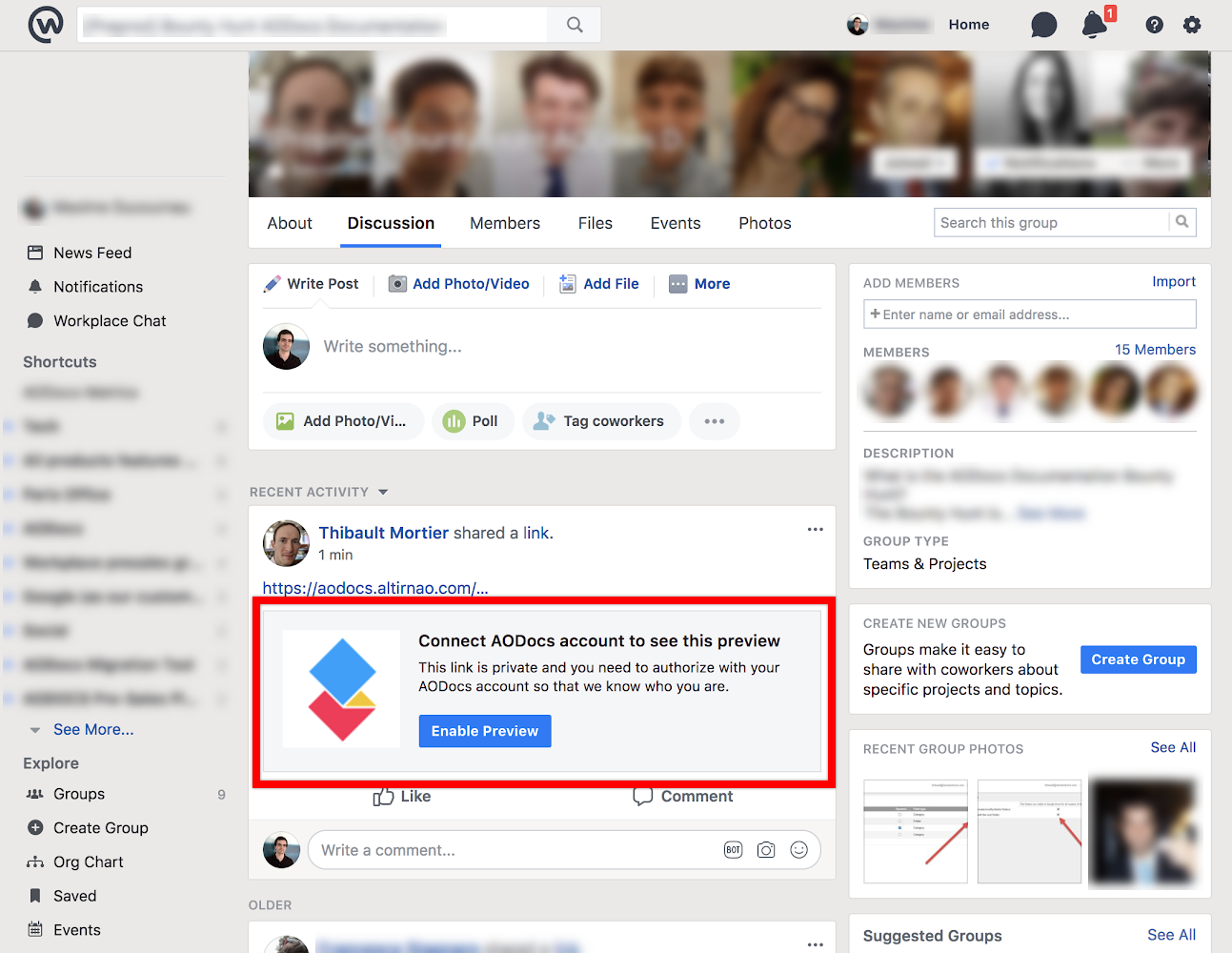 The user is asked to authorize the connector to access their Google account to know which AODocs information to display.
Once the user has authorized the connector, they can see the AODocs properties.