Library administrators working in Document Management libraries can export documents to other Document Management libraries.
Note: You can't export folders from Document Management libraries. If you select a folder in a view, the export button isn't available.
To export a document from a document page, select Export in the More actions menu and continue to step 3.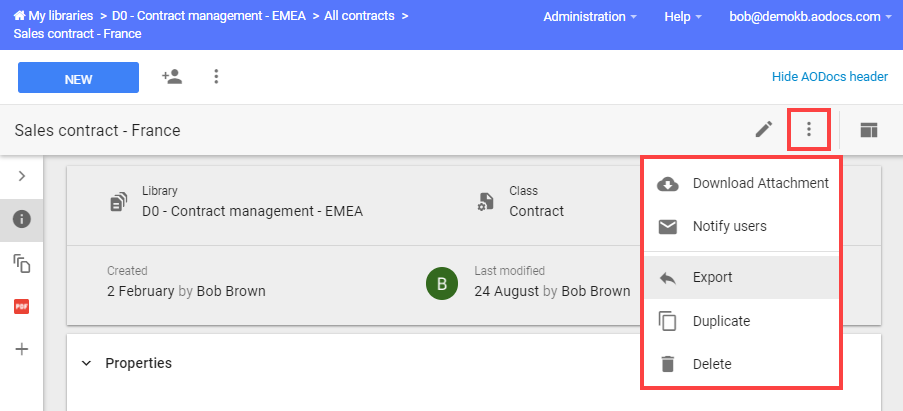 To export documents from the view:
1. In your view, select one or more documents.
2. Open the More actions menu and select Export.
3. In the document export pop-up, select the target library and press Export.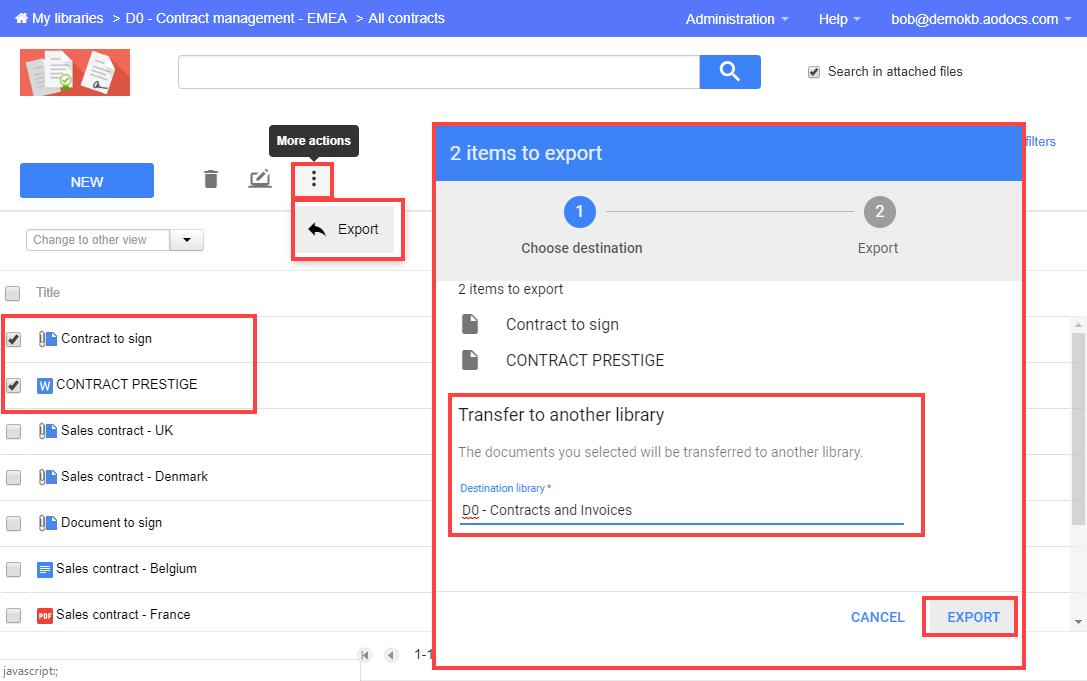 During the export, AODocs:
moves the exported document(s) to the root of the target Document Management library
notifies the administrator who performed the export
Note: Other administrators and super administrators aren't notified of this action and don't have access to the exported documents. However, this operation is recorded in the library audit log.

Email notification sent to the administrator who launched the export
 4. When the export is complete, you can:
Reload the view 

(if you exported from a view): to refresh the current view

Go to target library

: to open the target Document Management library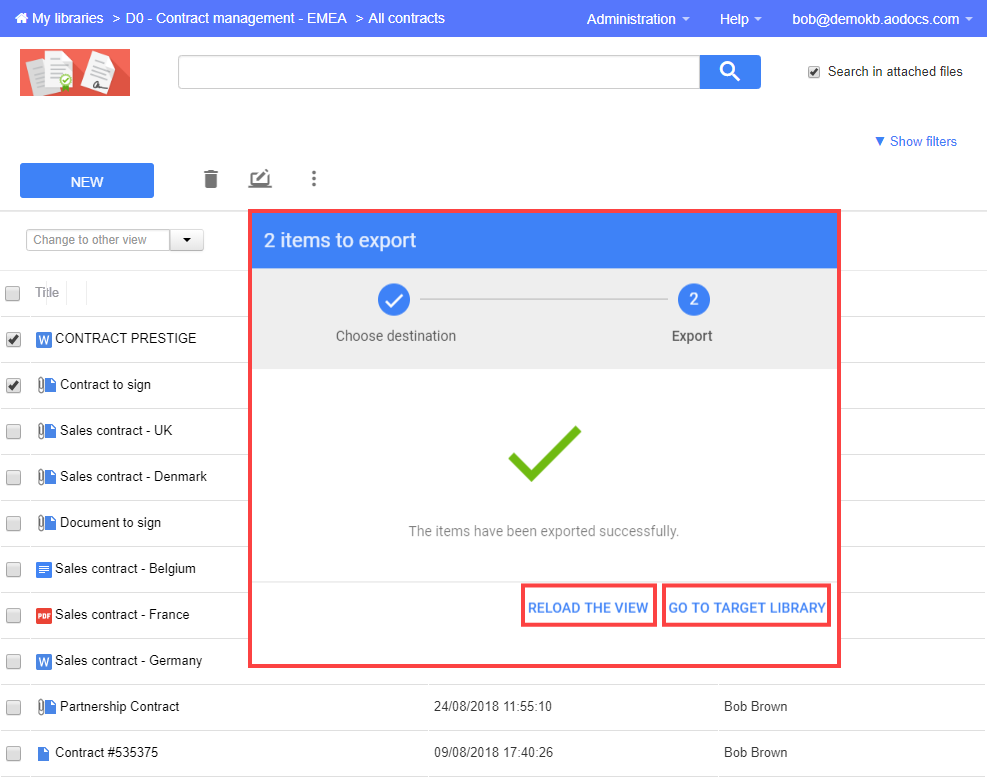 Stay in current library 

(if you exported from the document page): to return to the current library homepage in AODocs