Bulk Updater is a web application that allows you to update in bulk the properties (also called metadata) of your AODocs documents.
Bulk Updater provides a simple form where you can select a list of documents from AODocs and export their properties to a Google spreadsheet. Once exported, you can modify the content of the Google spreadsheet and then apply your updates to the original documents in AODocs.
This article explains how to:
Important: Only library administrators and super administrators can use Bulk Updater.
---
Access Bulk Updater
1. Open the page: https://bulk-updater.aodocs.com
2. When you first access Bulk Updater, you are asked to grant permissions. Press the Allow button.
---
Export the properties of your AODocs library
Configure your export
1. In Bulk Updater, use the drop-down lists to select a domain and a library. 
Note: The domain and library fields are mandatory to perform an export.
2. To export a subset of your documents, select a view or enter a search query to restrict the documents to export. Read about advanced search operators.
Note: 
- If you don't select a view, Bulk Updater exports all the documents from all the document classes and all their custom properties, as well as the following system properties: Title, Document class, Folder path, Creation date and author, Last update date and author. 
- If you select a view, only the properties of the associated document class displayed in the view will be exported.
- You can apply a query only if you select a view.
Important: If you select a view (with or without a query), only the first 10,000 documents will be exported.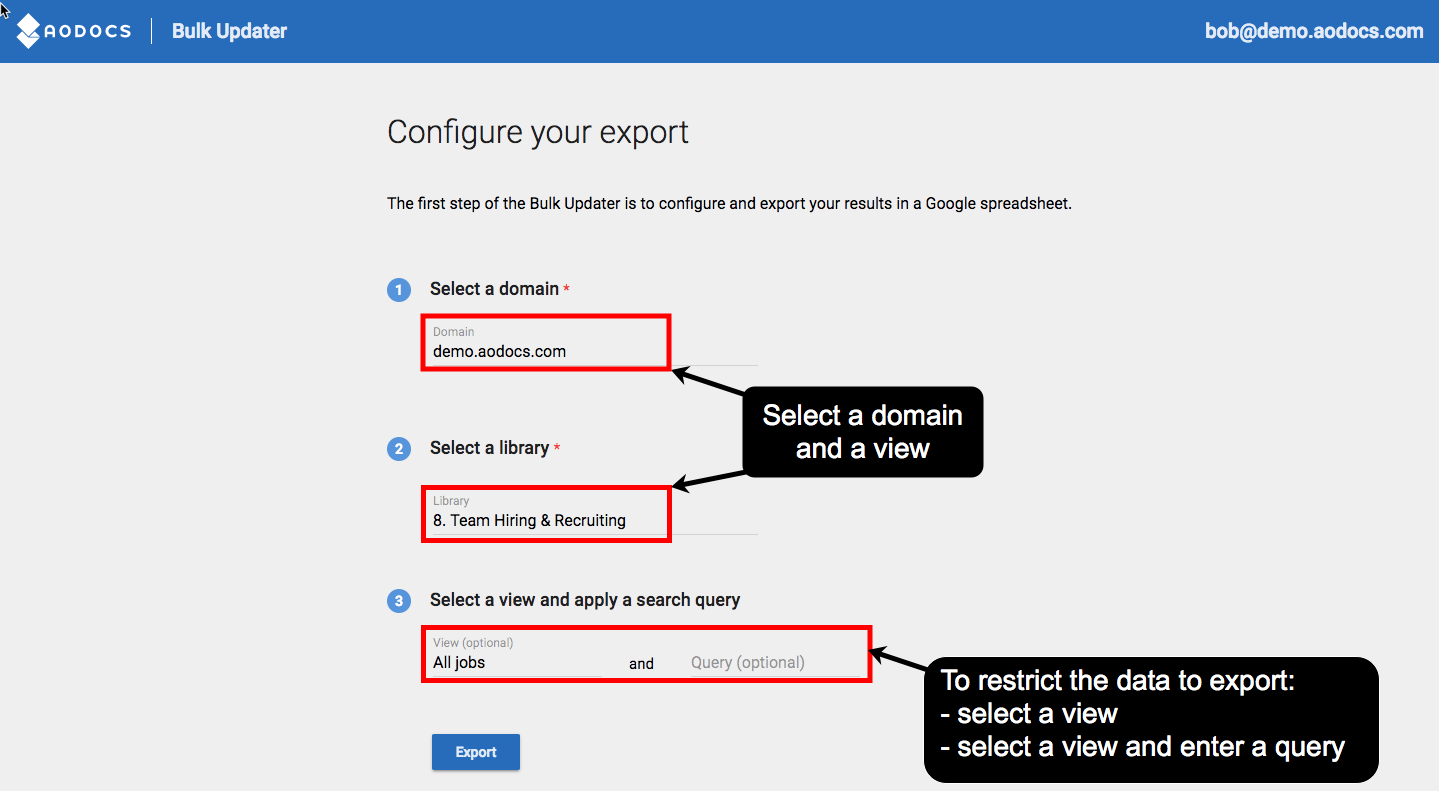 Run the export
1. Press the Export button.
A pop-up opens to confirm that the export is running. The export runs in the background, so you can leave the page.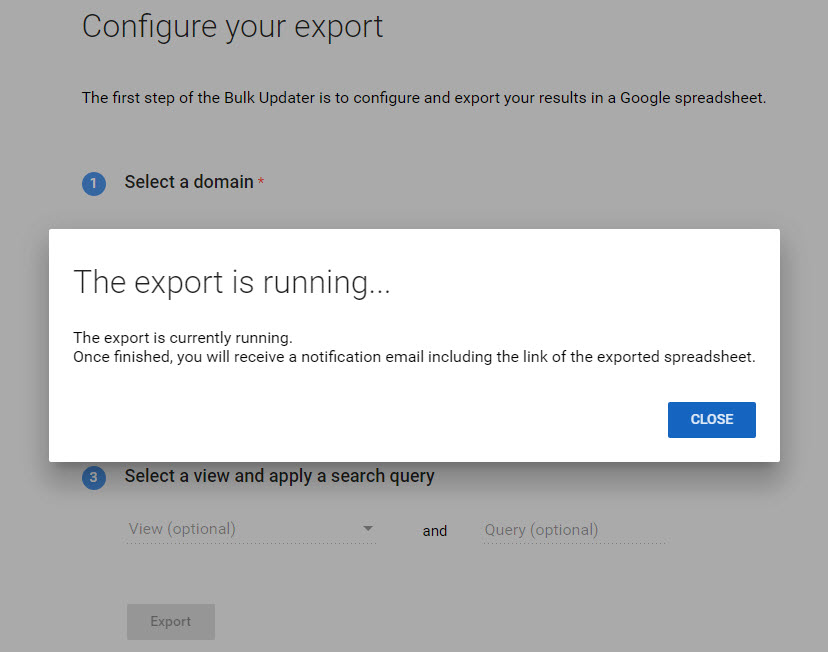 2. At the end of the export, you receive an email from Bulk Updater ([email protected]).
The email has a link to the Google spreadsheet containing your exported properties.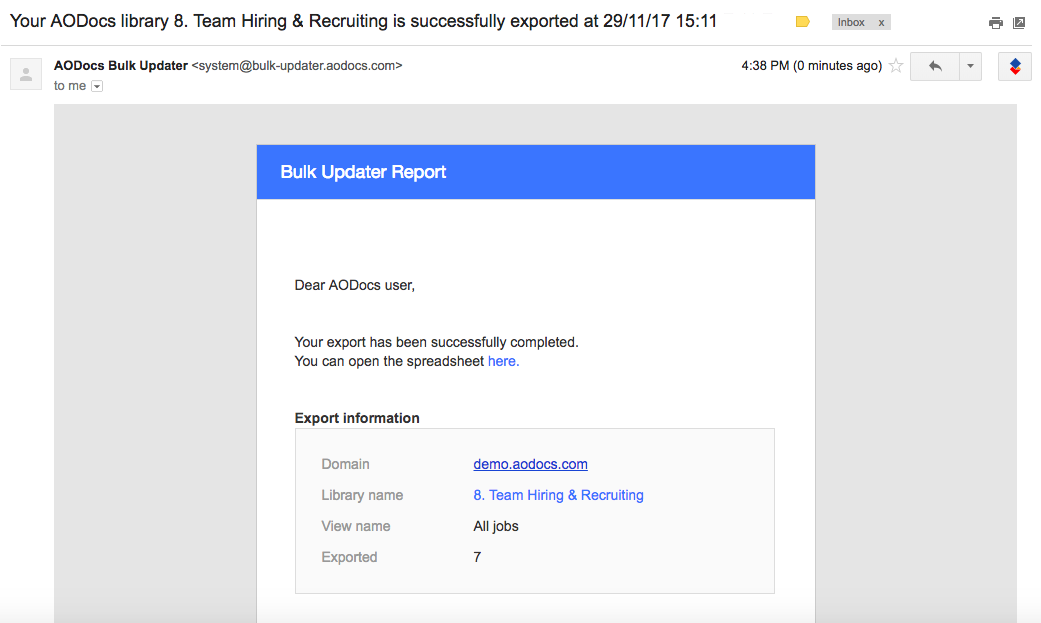 Notes:
- In Google Drive, the exported spreadsheet is added to the Shared with me section of the user who ran the export.
- You can share the spreadsheet with other users who can modify the values of properties.
When the export is finished, you can update the properties of your AODocs documents in your spreadsheet.